Countdown to Christmas Day Twelve: Blow Your Own Glass Ornaments
**Just a note to all you readers! I would love more ideas on what you would like to hear about in upcoming blogs. So, if you have any suggestions or have heard about something cool that you would want to share with others, please email your ideas to me at [email protected]! Thanks!
As finals come to an end and time off becomes more imminent, start planning on a few fun activities to try with your family and friends to make sure you don't stay inside this entire break. I tried something new last year, which actually turned out to be tons of fun, easy to do and overall, totally worth it. Glass blowing ornaments!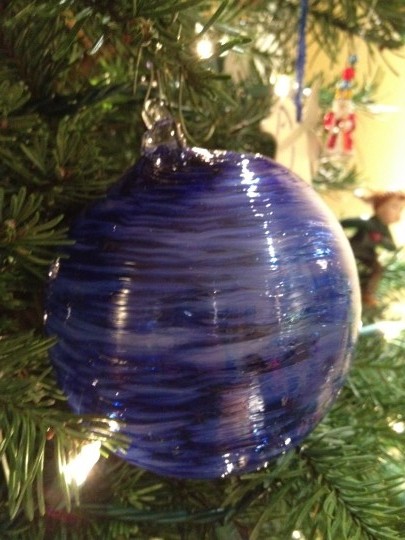 I always admire the fancy ornaments that hang from trees, bright with color and smooth, but certainly impossible to make. I am telling you right now that it is totally easy if you go to a glass blowing studio and try it out!
I went to a studio in Portland, Oregon, but there are definitely places to do it in the Bay Area. I know that in San Jose there will be an ornament making workshop on December 15 at the Bay Area Glass Institute (BAGI). If you are interested, go to the following link to find out more information: http://www.bagi.org/blow-a-round-ornament.html
I am also sure that this is not the only place you can try this unique holiday activity. There are most likely several other places around the area along with in other locations.
When I went a year ago with my cousin, this was basically the process that I followed:
1. We arrived and picked out colored glass that would make up the coloring of our ornaments.
2. The workers helped us rotate a big wad of hot glass around in a very large heating device (something like a kiln).
3. With the assistance of the workers, we rolled the glass wad in our colored bits of glass.
4. We heated it again in the kiln (keep in mind that the bar that it is on is not light, so make sure you are old and strong enough to hold up the bar and deal with the heat).
5. You blow through a straw-like thing and see your ornament come to life, and the color reappears here.
6. Then the ornament has to cool off, so you can pick them up a couple of days later!
It was seriously cool to watch the glass shape itself. If you have the time I would recommend this activity to anyone interested!
Image by Carly Cohen
Leave a Comment