Countdown to Christmas Day Five: Holiday Fudge
Every holiday season, the aroma of freshly made fudge fills my house. For reasons I cannot explain, fudge is strictly a holiday dessert and is not made any other time of the year for my family. It may be because of the fact that it is made that much more delicious when the holidays roll around, or maybe my mom just wants me to suffer the rest of the year fudgeless. Whatever the reason, this recipe continue to be a favorite of mine and I hope you enjoy it as well.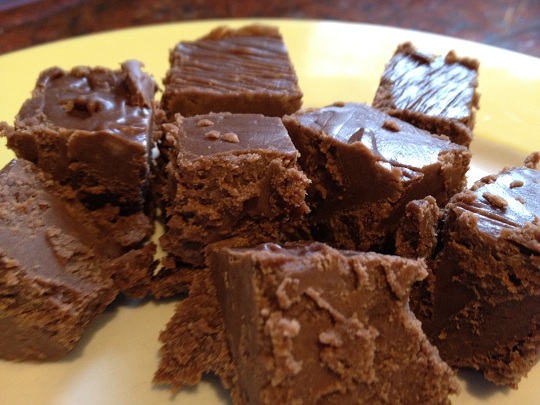 Ingredients Needed:
3 6 oz. chocolate chips
1 lb. marshmallows
½ lb. butter
2 tsp. vanilla
2 cups of nuts (if desired, I personally do not like to add these)
4 ½ cups sugar
1 large evaporated milk (12 oz)
Steps:
1) Boil sugar and evaporated milk on stove for 9 minutes.
Tip: do not start the timer for 9 minutes until it starts boiling. You must stir constantly, if you see that something is getting burnt or crunchy, lower the heat.
2) Add remaining ingredients to the mixture
Tip: you want to make sure the ingredients are already out as the faster you add them the, more smooth the mixture. Also, add them in the order they are listed above
3) Pour into 9 x 13 pan and chill in the fridge, store in fridge.
Image by Carly Cohen
Leave a Comment