Community Health Awareness Council has New Director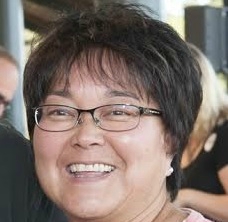 On Wednesday, July 1, Naomi Nakano-Matsumoto became the new director for the Community Health Awareness Council (CHAC).
CHAC is a non-profit mental health services agency that was founded in 1973 and currently works with 33 schools around the local area including Los Altos and Mountain View High. Its counselors work with students and their families on problems such as anxiety, depression and academic stress with the goal of enabling them to successfully learn and participate in school.
"Even in the perfect home situation, there is still a lot of stress and anxiety," Matsumoto said. "Our counselors are there to help students work through [these issues] so they can be in the classroom ready to learn and able to learn."
Matsumoto has been participating in non-profit organizations and programs for a long time. She has worked in adoption and foster care as well as child protective services. She also has experience working in schools helping kids with mental health, gangs, substance abuse and basic needs services.
"I'm a social worker by profession," Matsumoto said. "I love being a social worker, [it's] sort of my calling."
Prior to serving as director for CHAC, Matsumoto was the associate director for Asian American Recovery Services for ten years, then executive director for West Valley Community Services for ten years.
Moving forward, Matsumoto has a few goals for CHAC that she thinks will help provide enough of the right kinds of services for students.
"There [are] not a lot of resources [for students] in many ways," Matsumoto said. "So those of us that are doing different types of work have to come together and work together whether it's the business community, the face communities, the schools [or] nonprofits like us, we need to come together to work collaboratively."
Leave a Comment