College and Career Center Coordinator to Leave District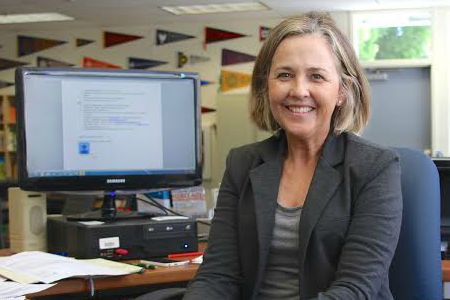 Friday, September 4 was the last day at Los Altos for college and career center coordinator  Dawn Allen,  who resigned last week in order to work closer to home. Starting next Tuesday, she will move to Livermore School District as a counselor.
Allen, who has been the coordinator since 2013, decided to move jobs because of a worsening in traffic to and from the school. Her commute to Livermore is one third of that to Los Altos.
"[I am leaving because] my commute has been unpleasant and [been] getting worse," Allen said. "From my first year to my second it increased 35%. The better silicon valley's [economy] is, the harder my commute is from the east bay… [because of] traffic."
Allen has organized many of the center's activities for this school year in advance to ease the transition for her successor.
"I understand what it's like to move into a new position," Allen said. "[You have to learn] the processes within this high school which are different everywhere. I'm making sure that… all my information is organized and ready to go, and every speaker sponsored by the college and career center [is] lined up for next year."
Although she is leaving the district, Allen has been continually impressed by the students, staff and culture at Los Altos.

"I truly believe that [Los Altos] is a very accepting high school," Allen said. "It may be because we have a diverse population and lots of international students… I also cannot speak highly enough of the counseling department that I work with."
Leave a Comment