City of Los Altos Appoints Crossing Guard on Almond Avenue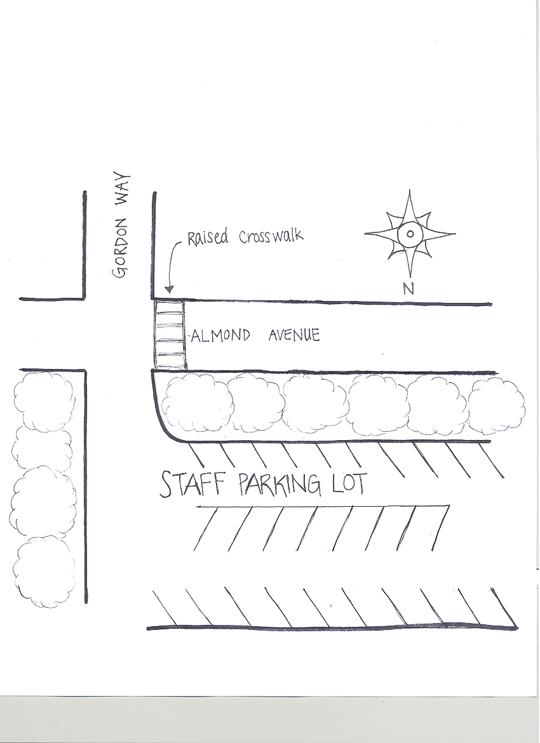 During the Los Altos City Council's meeting on Tuesday, September 13, the council agreed to hire a crossing guard for the current school year and to explore long-term options of developing a raised crosswalk with flashing pedestrian lights.
This decision was prompted after senior Annie Frates was struck by a car on Wednesday, August 31.
"There was a big push that something should happen quickly," Principal Wynne Satterwhite said. "Student safety is the key."
Members of the administration, students and parents attended the meeting to support the motion. Many suggested the installation of a crosswalk with flashing light.
"I think the most important catalyst for this event was the fact that one of our students had in fact been struck," Assistant Principal Cristy Dawson said.
After the decision was made, an officer was deployed to direct traffic the very next day. While the monitor is currently a police officer, the officer may eventually be replaced by parent volunteers. The City Council intends to collaborate with the school regarding potential new crosswalk construction plans. The crosswalk would be built at the intersection of Almond Avenue and North Gordon Way.
"The crossing guard is the best idea out there," Annie said. "It made such a big difference—less traffic, less beeping."
Satterwhite believes that this is only the first step toward solving this issue.
"There is no one answer to this problem," Satterwhite said. "This will require the whole community to understand that this is a high school and [the street] is very dangerous."
Leave a Comment