Christa Wemmer: In it for the long run
US History teacher Christa Wemmer puts her game face on as she tightens her grip on the rope of the uphill zipline—just one of the twenty-plus obstacles included in the Rugged Maniac race. The only thing keeping her from falling into the expanse of mud below is her previous training that honed her endurance, agility and coordination. After hanging precariously from the contraption above, she manages to land safely on the other side and braces herself for the rest of the grueling three miles.
The teacher athlete began her running career in high school where she ran cross country, then transitioned into college soccer and returned to running afterward. She continued to regularly train well into her adult years both by herself and with an adult cross country team. Wemmer's passion for running has now pushed her to pursue new challenges outside of 5k and 10k races. After her friends discovered competitive obstacle courses, she was inspired to leave her comfort zone and seek new experiences through them. As a result, she jumped at the opportunity to participate in the Rugged Maniac.
Because the Rugged Maniac was Wemmer's first obstacle course race, she had to adjust her training to fit the different obstacles in the race. For example, she incorporated pull-ups into her at-home workout regimen and is now able to do ten. For one of the more difficult obstacles, the rope climb, Wemmer increased her arm strength by buying a rope and arm rings for her home in order to train. In addition, she runs with an adult cross country team she joined this past fall when she isn't running alone after work to de-stress and train.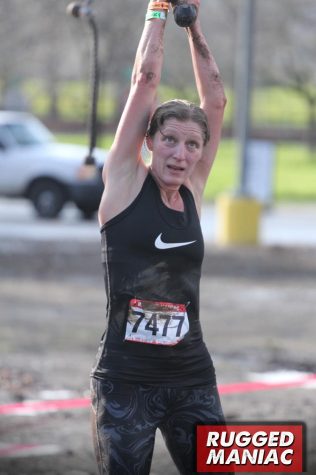 "I think I just crave [running], Wemmer said. "I've done sports ever since I was little, and I like the running alone time. I like running with people too, but there are days when just being up in the hills, running alone, gives me time to think."
Wemmer's hardworking nature led her to run in the competitive division of the Rugged Maniac race. After participating in the Rugged Maniac, Wemmer hopes to run more obstacle races similar to this one. She looks forward to her next race, a Spartan Race, which is an obstacle course of distances ranging from three miles to the length of marathons on Saturday, June 1.
In between her kids and work, Wemmer manages to find time to continue her passion by going on runs in between her kids' school and sports practices. Training for the Rugged Maniac added pressure into her training schedule, as she had to make sure to complete her training for the obstacles in addition to running. Her running partners also recognize her commitment to the sport and enjoy running with her.
"She's a really hard worker so she'll push herself to the limit," cross country teammate Stephanie Mackenzie said. "She's always really positive and excited about [running]. She joined the team this year for the first time. She really liked running with the group as it gave her people to push her and people to race with, and I think she's improved a lot this year."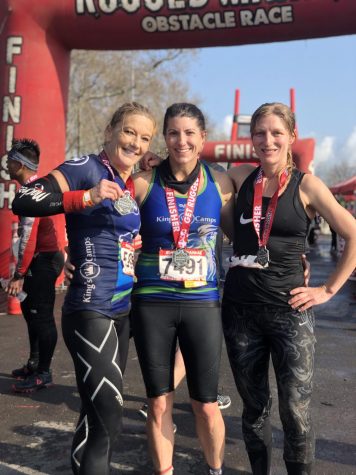 Even so, Wemmer acknowledges that these races are extremely physically taxing. However, her positive attitude and love for running allow her to see racing as rewarding.
"There are days when I feel exhausted and I have the stress of a race coming up," Wemmer said. "But there are overall more days where I feel good and proud of myself."