Challenge Success Club Hosts Parent-Student Dialogue Night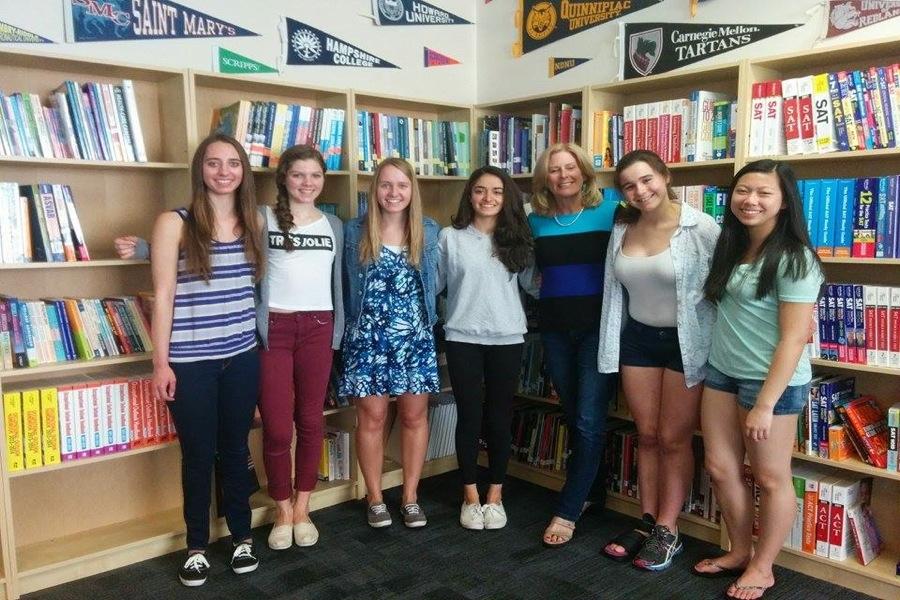 The LAHS Challenge Success Club presented a dialogue night on Wednesday, April 16, in the College and Career Center.
The event was held with the intention of opening  communication and dialogue between parents and students in order to address the many pressures and stresses that a student faces at school, including the pressures surrounding the college application process.
"The problem is that to be a very narrow perception of what success means and that's putting a lot of stress on students," counselor Dafnia Adler said. "There's more to success than just getting into an Ivy league school. What students and parents don't always realize is that there's more than 4,000 colleges and universities in the U.S., but we're only looking at a small fraction of them."
Three student skits were put together and performed at the event that demonstrated some of the real-life high school situations that tend to increase a student's stress, such as juggling a busy or overloaded schedule. The skits were performed by Broken Box members junior Meredith Soward and seniors Amanda Shantz and Andrew Sargent.
"After each skit, we discussed the hidden messages portrayed, the healthy messages, and what we would do differently if we were to be in the same situation again," club president sophomore Sonia Uppal said. "The skits were funny and realistic and really got parents thinking about what they could do to stop stressing their teens out."
Leave a Comment