CHAC's got your back
Each day, dozens of students pass by three navy blue doors near the attendance office at the very front of the school, oblivious to the role they play. Behind each door is a trained therapist from CHAC (Community Health Awareness Council), an organization that provides counseling to the Mountain View-Los Altos community. If a Los Altos student is in need of support or is referred, these therapists will check in with them and, if the student chooses, provide weekly counseling.
CHAC lead therapist Amrita Bassi works at both the CHAC office in Mountain View and Los Altos. She decided to become a therapist to find and build connections with others, specifically students.
"I enjoy working with people, particularly students, because I remember the difficult time I had during my high school years," Bassi said. "I remember wishing I had that one person to talk to in a safe space. I, along with the rest of the team here on campus want to be able to provide that to the students here on campus."
As opposed to a psychiatrist or psychologist, as a therapist, she does not diagnose her patients but instead focuses solely on providing support and helping them develop the tools necessary to succeed on a daily basis.
Along with being the first to speak to upset students on campus and dealing with crisis situations (i.e. breaking down in class, having suicidal ideation, experiencing a panic attack or something traumatic), Amrita checks in with people who have been referred to the CHAC program.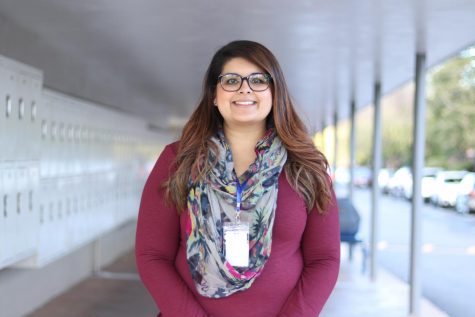 A person can refer others or themselves if they feel that they or another student is in need of support. They can find and drop referral forms in three boxes located around campus: outside the tutorial center, in the attendance office and in the administration building. Students are also able to schedule a meeting with a therapist through their guidance counselor.
When a student is referred and subsequently checked in on, there is no expectation to commit to therapy and the ultimate choice goes to the student. If they choose to pursue counseling, students usually meet with their therapist once a week for an average of 12 weeks, though more sessions can be scheduled if necessary. These sessions serve as safe spaces to discuss problems as well as receive support and guidance as to how to deal with them. Parental consent is necessary, unless students are under extreme circumstances.
For those worried about their record or privacy, everything is kept confidential. However, as mandated reporters, therapists are required to report if there is a chance of self-harm, harm being done to the student or a risk of harm being done to others. Therapy is also not recorded on any paper or online files and if anything is shared with staff or parents, the student is made aware.
For the students that are struggling right now but don't feel comfortable going to CHAC or are unable to obtain outside resources, "Ask for help, don't suffer in silence and trust your support system," Bassi said. "Identify your circle of support and practice self-care, bring back healthy ways of fun, relaxation and connecting with others."