Celebrities leave Twitter when Elon Musk buys the app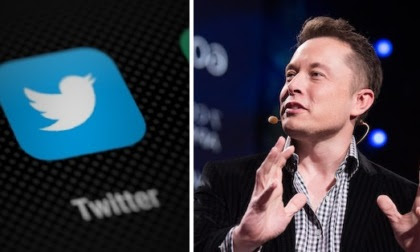 After Tesla CEO Elon Musk threatened to purchase Twitter for $44 billion, celebrity users are split about whether they will stay on the platform. Musk's goals are to make Twitter a map for freedom of speech that hosts a "politically neutral" environment. Musk finds the current algorithm biased against conservatives, claiming they have a tendency to censor right-wing accounts more often. His promises include transparency regarding Twitter's algorithm and lessened moderation. 
However, going into the ownership, Musk acknowledges that the political left will start to dislike Twitter more, making the platform less "politically neutral" than he hoped for. Some left-wing accounts are deactivating their accounts in protest — this includes well-known liberal celebrities announcing their consideration to leave the platform.
On the other side of the political spectrum, accounts with a right-wing affiliation have had a surge of followers and celebrities who were suspended from the app have backed Musk's goal of "freedom of speech" on Twitter. 
Rapper Azealia Banks thanked Musk on Instagram and plans to return to Twitter after having her account suspended for racist and homophobic comments against singer Zayn Malik and actress Skai Jackson. She was permanently banned in 2020 for transphobic comments. Banks shared her new Twitter profile to Instagram with hopes of recovering her fanbase. 
Actor and rapper Ice Cube tweeted that he was "Free at last!" and asked for Musk to lift his "shadow ban."
Singer, songwriter and actor Kevin Jonas of the Jonas Brothers band asked Musk to code in an "edit tweet" button.
Comedian Jessica Kirson tweeted her intention of staying in a blunt yet ironic way, saying "I'm staying on [Twitter] and antidepressants." 
Rapper, songwriter and actor Ice T said users' real issues with Twitter start from being addicted to the app and fear of leaving rather than simply fearing Musk's takeover of Twitter. "If getting OFF Social Media would RUIN your life… You Truly need to recalibrate your Priorities. Just sayin," he tweeted.
Some celebrities, however, have decided to stay not because they're fond of the purchase or they want to keep tweeting, but rather to take a stand against Musk. 
Actor George Takei stays for the fight, tweeting "I'm not going anywhere. Should this place become more toxic, I pledge to strive even harder to lift up reason, science, compassion and the rule of law. The struggle against fascism, misinformation, and hate requires tough fighters. I hope you stay in the fight, right beside me."
U.S. Army veteran David Weissman will also be calling out haters who institute bullying, racism and cyberbullying.
Celebrities have started facing backlash after announcing their intentions to leave the platform.
Activist Shaun King called Musk's purchase "white power" before deactiviting his Twitter account. King reactivated his account the day after, but cursed at Musk in his account bio. 
Actress Jameela Jamil was nothing less than passive aggressive after wishing Musk "best of luck." "I fear this free speech bid is going to help this hell platform reach its final form of totally lawless hate, bigotry, and misogyny," Jamil tweeted before leaving the platform.
Activist and author Amy Siskind will continue to post content on Facebook after considering leaving Twitter. "People need to understand that this is no longer a public company. Every post you make here is free content to enrich one man, Elon Musk. He is completely in control and answers to no one. I don't view him as a mentally stable person," Siskind tweeted.
Leave a Comment