Carissa Lee & Jasmine Shen: A medium for "Esthetiq"
October 23, 2017
Carissa
ESTHETIQ started from procrastination. Over the summer, I was bored and uninterested in writing college applications. Instead, my goal for the summer was to start a clothing line as an enjoyable way to earn some extra income. ESTHTIQ was the result.
With my mother's encouragement, I printed a sample shirt with the tentative logo of my original brand and sent a photo to my friend and fellow artist, Jasmine. Her response was enthusiastic, to say the least. Our weekly college application meetings became brand brainstorm sessions as we abandoned productivity for the infinitely more exciting pursuit of starting a fashion label. Within two weeks, we had established a label, a handful of designs and ordered a test batch of shirts to print.
I took inspiration for our shirts from street fashion photoshoots. I imagined how the shirts would complement other articles of clothing, and I created designs with versatility in mind. But, rather than focusing solely on elements of fashion, my designs are more reminiscent of the contemporary art found in museums like MoMA. Artists like Keith Haring and Jason Polan encouraged me to develop a scribbly, loose style. I also played around creating stark and simple black lines that emphasize the minimalistic elements of our brand identity.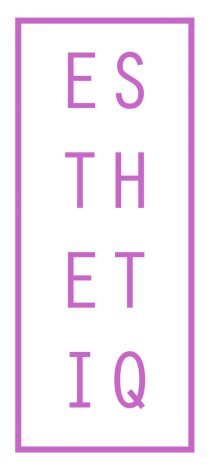 Jasmine:
The screen-printing process for our clothing line was no cake walk. We purchased a cheap kit and relied on YouTube videos to guide us. The whole endeavor cost us a hefty $150 for mixed results. But, as we've learned, entrepreneurship is all about trial and error. While we successfully screen-printed one design, it was clear that a more efficient, made-to-order printing method would be required.
I base my ideas off casual street fashion to create comfortable, simplistic designs to appeal to a wider audience. Unlike Carissa, I don't have any specific artists that I model, rather I'm influenced by trends as a whole.
For example, I try and work toward the likes of Commes des Garcons, a fashion brand famous for its iconic heart logo. It's a simple design, yet instantly recognizable and versatile. I strive to create a design that is equally discernible, but with my own personal touch. Another influence, or more accurately, an anti-influence, was seeing overused concepts on graphic tees, namely those bearing the words "SLAY" or "SAVAGE." It was a constant, frustrating search for simple graphic apparel that had designs with real thought and effort put into them — real art instead of meaningless phrases. I've tried to make sure we analyze the current trends and incorporate them into our graphics without sacrificing our integrity. More and more people are looking for eye-catching designs that aren't overly complicated or generic, and I believe our brand exists to meet those demands.