Before LAHS, Dawson Worked in Television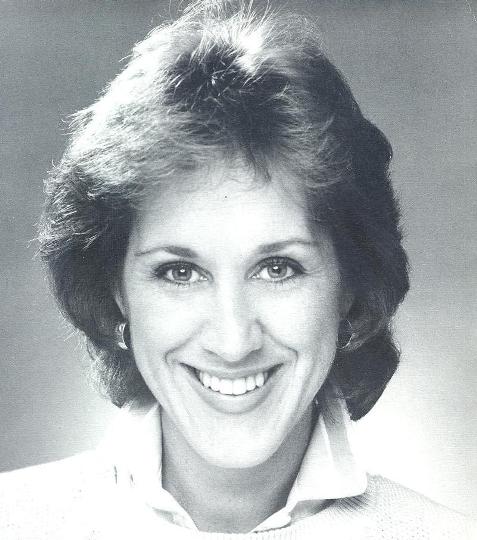 "You got the part."
It took her 50 to 75 tries (she had lost count) to get a role in a commercial, but she had finally gotten the part. Audition after audition had finally paid off, and it was now time to spend the day filming before going back to teaching the following week. In an uncertain yet thrilling lifestyle, Assistant Principal Cristy Dawson used to go through her day bouncing back and forth between acting, teaching and writing.
---
---
In the 70s, Dawson earned her degree in Theater Arts and English and moved on to become a teacher. She then decided it was time to work up "the guts to give [acting] a try." Dawson was then trying to land acting gigs while juggling the teaching career she had devloped in Los Angeles.
Although she was enjoying success in both jobs, winning a Teacher of the Year Award and acting in numerous movies and sitcoms, it wasn't always easy.
"Acting is terrible because someone has to hire you to act," Dawson said. "You need permission to perform your craft. You can't just get up say, 'I'm going to act a few hours today,' in your living room."
Dawson eventually did get her break, though. Throughout her more than 20 years in Los Angeles, she found small roles in sitcoms like "Leverne and Shirley," "Facts of Life" and early MTV shows. She also had a role as a "soap opera wife" in the movie "Earth Girls are Easy" and did commercials for Kodak and Mattel.
"It was honestly thrilling to make a lot of money on those commercials—A Kodak commercial was like 10 grand in a month, and that was like 30 years ago," Dawson said. "I also loved performing and applause and being creative, and I used to love, love having my own trailer and makeup and hair. It's like you're doing dress-up."
After her many acting stints, Dawson began to partake in stand-up and improvisation comedy and eventually moved on to more behind-the-scenes production. She wrote for episodes of the TV series "Quantum Leap" in the early 90s and also worked to produce shows with famous singer, actor and comedian Bette Midler. Dawson also wrote pilot shows on her own to propose to networks like NBC. Eventually, the uncertainty of the Hollywood lifestyle caused a shift in Dawson's life.
"I'm very happy to be rid of the uncertainty; it made me crazy," Dawson said. "[Acting] is not linear. With the job I have now, if I do a good job, I get promoted, but acting isn't like that. You can be really good and it doesn't always pop for you in the way it should pop."
Although Dawson now works in Los Altos, the "LA" of northern California, she continues to see parallels between acting and teaching.
"There's still a lot of writing and a lot of performing in the sense that I go out publicly and interact with big audiences, like with the talent show where I'm on stage for a couple hours," Dawson said. "I do a lot of writing in the job I have now, whether it's evaluations, letters, statements or welcomes."
Dawson has since focused her attention away from acting and writing to hone in on her position at school as a teacher and administrator, but she still misses the years she spent working in television.
"I desperately miss some of the people I know who were working with me," Dawson said. "I couldn't turn the TV on without knowing the people on TV the first few years I moved and I miss those people who were highly creative and very talented."
For now, Dawson is presented with an entirely different challenge running all the activities at school, but she still claims her future is uncertain.
"They haven't written a last act, and for me, I'm retired down the way," Dawson said. "If I want to do theater or stand-up again, you know I'm not dead, so we'll see if that's a later interest to me."
Leave a Comment