Battle of the pumpkin spice lattes
September 24, 2021
With the start of fall comes the return of pumpkin spice lattes. Here is a definitive ranking from the three big coffee companies — Starbucks, Peet's and Dunkin' — to help decide which latte is best for you. Ranking sweetness, price, visuals and the strength of the coffee, hopefully, you can determine which version deserves the title of "best pumpkin spice latte."
1. Peet's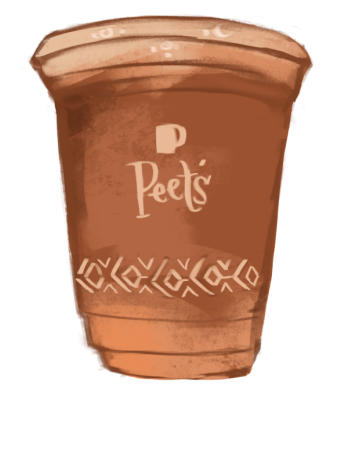 In comparison to the aesthetics of Dunkin's drink, the pumpkin spice latte from Peet's looks like a beige cardigan from Nordstrom. The drink comes with no caramel drizzle or whipped cream, which is a crime, and this is before you realize those toppings will cost you an extra 40 cents to the already steep $4.55. Still, this fall beverage tastes like a true pumpkin spice latte and already has me thinking about fall leaves and cozy blankets. The espresso and pumpkin spice flavors complement each other nicely, and the local company has high-quality coffee. It's no surprise that this is my favorite pumpkin spice latte. The drink tastes like a warm hug, which makes it easy to forgive the small sizes and high cost. Peet's is the target fall latte for coffee drinkers who don't mind a drink on the pricey side.
2. Starbucks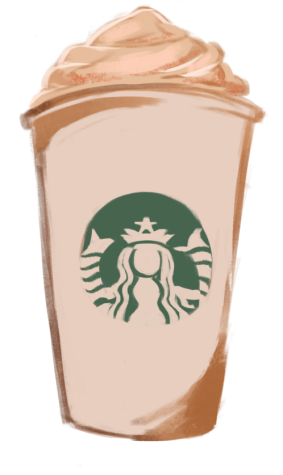 Compared to a regular latte, Starbucks's pumpkin drink is already a little off-putting with its artificial, fluorescent orange appearance, and the infamously complicated sizes. Despite the visuals, the drink itself is just the right ratio of milk to espresso with free, optional whipped cream. It could certainly do with a little more pumpkin spice, but there is still a pleasant combination of cinnamon and nutmeg. The Starbucks drink is perfect for coffee drinkers who are willing to sacrifice some quality for a cheaper price.
3. Dunkin'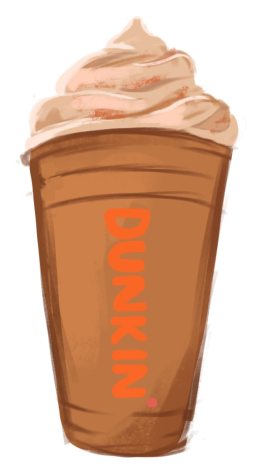 Dunkin's pumpkin spice latte looks like fall — it comes with whipped cream and a mix of pumpkin and caramel drizzle on top. Naturally, I thought it would be everything that I hoped for and more. I pictured a semi-sweet latte with flavors of pumpkin and cinnamon with a smooth espresso taste. Spoiler: That's not what I got. The latte just tastes like sweetened condensed milk, and I was left wondering, Where's the coffee? All I get is overpowering milk, sugar and pumpkin spice, but that may be the fall mood you're looking for. However, if you're not a big fan of coffee, the Dunkin' latte doesn't taste like it packs a punch. The drink allows you to have the caffeine boost without the bitter flavor. So if you want a sugary and cheap pumpkin spice latte, this drink has your name written on it.