Badminton – coach Michelle Nieda
May 7, 2020
As the spring season approaches, Los Altos's badminton team is excited to welcome Michelle Nieda as the new head coach. She is the third head coach the team has had in the past three years.
Nieda was first introduced to badminton at her high school, where her badminton coach encouraged her to apply to a college that other players were also attending. Heeding that advice, Nieda attended UC Davis with a badminton player from Gunn High School. While there, she joined their student-run badminton club and graduated with a bachelor's degree in exercise physiology. After college, Nieda continued her love for sports by coaching different teams in her free time.
"Whenever I had the time and extra funds to be able to do jobs [on the side], I really had a lot of fun and always enjoyed [the sport-related ones]," Nieda said.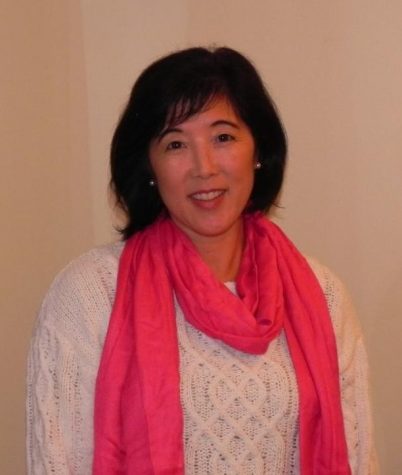 Since then, she has coached various teams, ranging from basketball to track and field. However, badminton has been her favorite to coach so far.
"Two years ago I recognized that I felt [drawn] toward the badminton team," Nieda said. "I watched the kids play and approached the varsity coach. I said, 'Hey, I love badminton. Can I be your volunteer coach?' He said, 'Yeah sure' and I [went from there]."
This year, as well as being a guidance counselor for the school, Nieda is taking her final step up the ladder and becoming head coach of the team. With over 100 students trying out for the team, Nieda has been getting a head start on the upcoming season by hosting open gyms—anyone can come and practice badminton with other students.
"I tried to give the kids opportunities to figure a lot of things out before tryouts," Nieda said. "I think that's something that can really help the new kids coming in and also invigorate the team as a whole as it starts the season."
Nieda is inspired by the developments in the badminton community as it has become more and more mainstream in the past decade—when she was playing at UC Davis, badminton hadn't even become an Olympic sport yet. She is excited to be a part of this new movement and hopes more people join in on the fun.
"[UC Davis] didn't even have a [competitive] boys team, and now there's boys and girls clubs," Nieda said. "There are places for people to practice and play—it's a growing industry. I'm really proud to be a part of Los Altos High School."