'Avatar' Re-Releases Special Edition in 3-D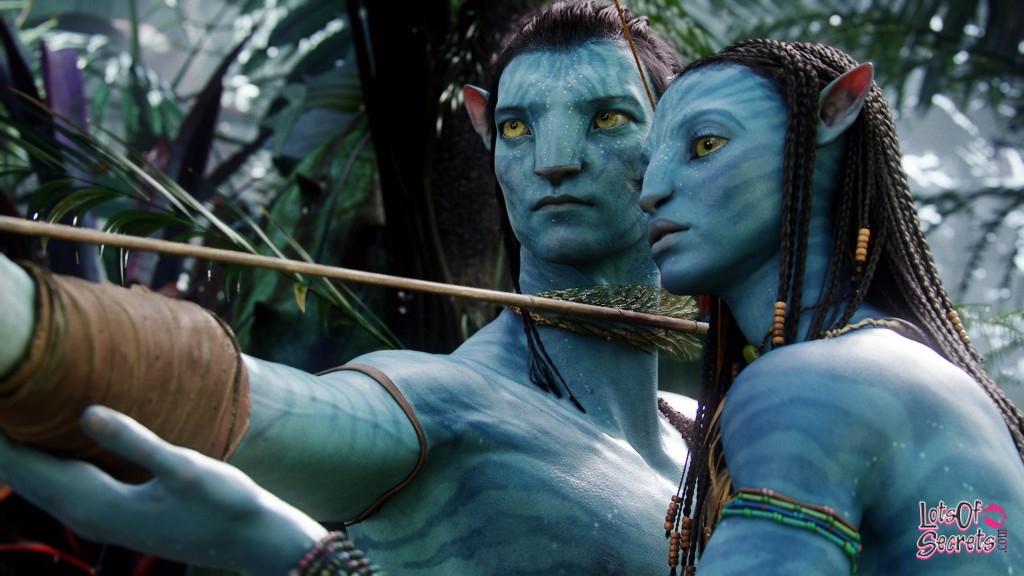 ---
As if this movie wasn't long enough in the first place. Following the immense success of his latest sci-fi epic "Avatar," director James Cameron decided to re-release the film in 3-D and IMAX 3-D on August 27, nine months after its original release for those who missed the chance to see it on the big screen.
This time, however, Cameron has added nine whole minutes of never-before-seen footage with several new scenes. But even the nine million-plus dollars it took to finish up these scenes were not enough to make this cash-in significantly different from the original film. To be perfectly clear, this is the same old "Avatar," except that now it's 9 minutes longer and clocks in at an unbearable overall runtime of 2 hours and 51 minutes. Sound like fun?
"Avatar," originally released in December of 2009, was directed by Cameron, also the director of "Titanic" and "Terminator," and is the single highest-grossing film of all time with a total haul of over $2.7 billion.
The movie itself is probably one of the most overrated films of all time. Despite its spectacular special effects and the great score composed by James Horner, "Avatar" is painfully average and does not do much to differentiate itself from other similar tales such as "Pocahontas" or "Dances with Wolves." Cameron created an incredibly imaginative world and has failed to utilize it properly. This film could have been so much more than the pretentious, overly long, eye candy-filled ball of clichés that it is.
As it stands, "Avatar" is just not as good as its success implies. It isn't a bad film by any means, but it just doesn't hold up to the hype. Average screenplay, average acting, solid score and spectacular special effects just don't make for the best film of all time. Sorry.
As for the new additions in "Avatar: Special Edition," there are only a few major scenes worth discussing. None of them add anything significant to the overall plot and some are just outright boring. Others attempt to clarify details that were left unexplained in the original cut but none of the explanations were satisfying and conclusive, which is a real shame.
However, there is one saving grace to this entire re-release. There is one specific new scene towards the end of the film that depicts an event that occurred off-screen originally. This scene was actually heartfelt and emotional. It makes the climactic final battle more conclusive and brings some aspects of the film full circle. Needless to say, it really should have been in the film in the first place.
Overall, the new footage adds virtually nothing to the film and just makes an already overly long film even longer. This re-release was obviously intended for those who haven't gotten the chance to marvel and gawk at Cameron's "masterpiece" on the big screen in 3-D (another pointless gimmick, but that's a different story). In fact, the barebones DVD release and the upcoming special-features-ridden 3-D DVD release all seem like cash-ins so Cameron can squeeze just a little more money out of the already chart-busting success of the film.
This is not hard to believe, especially when the so-called "Special Edition" left out five more minutes of extra footage (footage that Cameron confirmed to be scenes involving Earth and its gloomy state).
The only question is, did this money-making scheme of Cameron's work? Short answer is no. The re-release made a meager $4 million on its opening weekend, not even making the top 10. Compared to the original's $77 million opening weekend gross, the re-release tanked despite its relatively solid gross in comparison to the limited number of theaters it was released in. As of September 10, the re-release's overall gross barely passed the $9 million it took to produce the new footage.
The re-release's surprising failure at the box office only goes to show that people aren't blind, and they can see right through Cameron's façade. This is the same old movie, same old "Avatar," same old song and dance, for better or for worse.
Leave a Comment