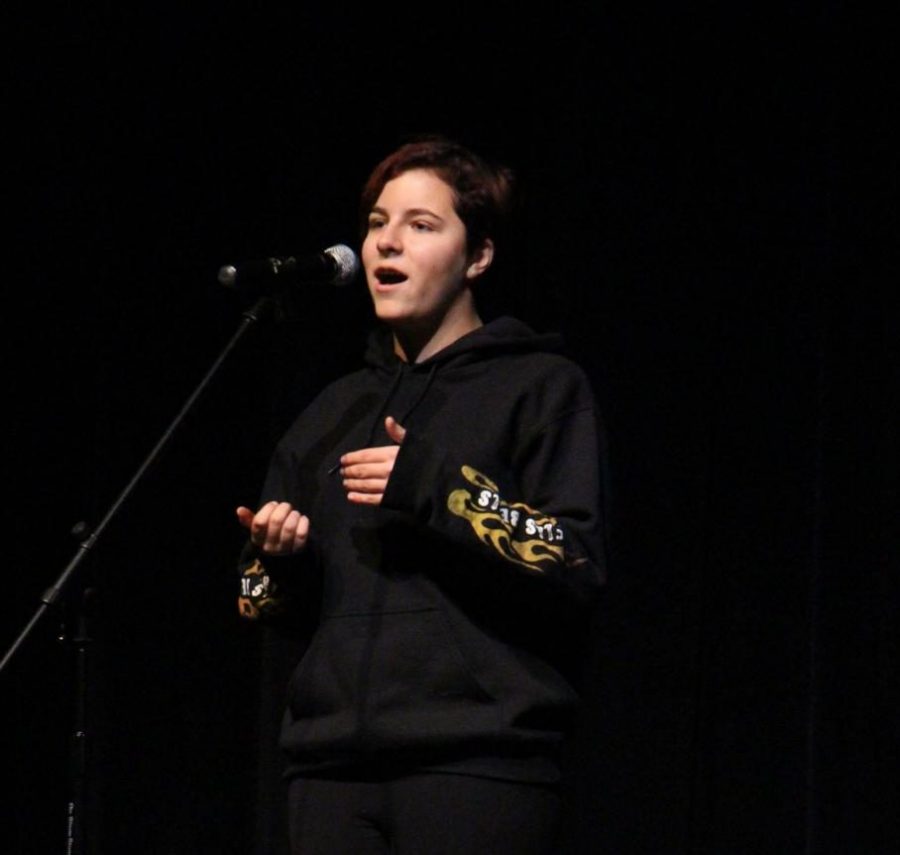 Ash Prodromou
What if your best isn't good enough? This thought, all too familiar to so many high schoolers, is what Ash Prodromou contends with in their poem, "Trying." Written while they walked home from school after what they considered a botched audition for the poetry team, Ash wrote to sort out the thoughts in their head.
"I've definitely struggled with self-image, and I never feel like I'm trying my best even when I am and so it was very meaningful to me," Ash said. "That's something that I've struggled with since eighth grade, seventh grade, and I just wanted to write that down finally and let it go."
With their performance, Ash hopes to relate to others who are or have struggled with their worth. Poetry, to them, has given them an outlet to relinquish their buildup of negative thoughts in their mind.
"It was just kind of a vent," Ash said. "I just wanted to write down what I [was] thinking and try and make sense of [it]. I'm not one for keeping a diary or a journal or anything like that. Poetry is to help me make sense of what's going on in my head, and I guess it was kind of to say, 'If anyone else is feeling this way, I vibe with that, I'm feeling that too.'"