ASB Hosts First Annual Winter Ball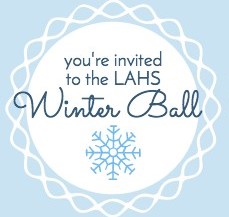 In collaboration with Ms. Abel's English 10 class: Sophomores Ruby Herrera, Jenny Delgado, Anthony Hansen and Amando Cumagun contributed to this article. 
The Winter Ball, taking place today January 29 from 8-11 p.m., is the school's first school-wide, off-campus dance—excluding senior prom.
"We felt that at school, opportunity for [a fancier event like prom] is restricted to only the senior class, and we didn't really like that, so we wanted to expand underclassmen opportunities to participate [in fancy dances] a little more," senior class president Jenny Chin said.
ASB also wanted to appeal to the student demand for more dances, as last year student dances were limited to only three. For $30, students and their guests will have access to a chocolate fountain and other free appetizers and desserts, games and a professional photographer.
"This dance will be very communal," ASB president senior Meg Enthoven said. "It's not just dancing, and that's that we really want to highlight about [the] Winter Ball, as it is different from other dances that we have had. [With the extra features], if you don't want to dance for three hours, you can play games, talk to your friends and eat food."
The planning of the Winter Ball included many challenges as a result of the choice of venue.  During the summer, ASB booked the Jewish Community Center ballroom as the venue.
Due to the size of the facility, ASB anticipated enough attendance to initially limit the ticket sales at 415. However, ASB found that student interest in the ball was not as high as anticipated.
"Advertising has been difficult and the number of ticket sales are not necessarily as high as we wanted them to be," Winter Ball committee coordinator Anna Garverick said. "We were kind of hoping for the dance to gain revenue for ASB, but right now the dance is more like trying to show people that this is a great idea, and then maybe next year it'll be a bigger fundraiser."
ASB lowered the price of tickets from $45 to $30 in mid-January, due to changes in funding purpose and the lull in student interest.
"The Winter Ball was going to be a senior class event, so a portion of the proceeds would go to the ASB fund and the other portion to the senior class… but then I looked at our budget [and found that] the senior class no longer needs the portion of the money… for prom," Jenny said. "So we decided to give the dance to ASB because ASB needed some of the money. That way, we could lower ticket prices because the funds were no longer being split."
After lowering the price of tickets, ASB still faced issues with appealing to the student body's interest. Some students, who initially decided to forgo the dance due to the high cost, still decided not to attend, even after finding out that financial aid was available.
"It was great that ASB made the changes," sophomore Anthony Hansen said. "But before [the changes] when the prices were still high, we already told ourselves that we weren't gonna go. Now that they changed it, we already have plans to do something else [on that night]."
Students also expressed concern with the timing of publicity and the new location as a main reason for their loss of interest.
"I get it that it's fancy and everything, but [for a new dance] it's also kind of too late [in terms of promotion]," sophomore Ruby Herrera said. "[By the time we found out about it], we didn't have enough time to plan out what we're going to get and who we're going to go with, especially with the new location. Another issue is that many of us don't know how we're going to convince our parents that we need $30 for a dance [that's not as well-known as Homecoming]. Our parents [need time to] build up trust in order for us to get the money we need for the ball."
ASB has been promoting the Winter Ball through posting more informational updates on Facebook, increasing the number of morning announcements regarding the dance and hosting a competition where students were eligible to win two free tickets by asking someone to the dance in a creative way. With these efforts, ASB projects to finish ticket sales at approximately more than half of the 415 available.

"Hosting this dance is a very big step forward for ASB, but in the future it just depends on how the student body reacts to it," Meg said. "If it's really successful and a lot of people come, then I think it could be a great [annual] event that people really like going to."
Leave a Comment