Artists You Should Be Listening To In March
On the hunt for new music? We've got seven new artists for you to check out and a handy Spotify playlist so you can sample them all in one place.
Lewis Watson:  The pinnacle of the pop acoustic-y indie artist, offering gorgeous songwriting in a
breezy package and a voice equal parts rasp and silky smooth.
A 25 year old Brit with freckles for days, Watson, entirely self-made, is a musician that can easily be stuck in the back of your head for years and years without ever becoming your 'favorite artist.' But when he does, he'll become the only thing you want to listen to. His biggest hits are "halo" and "sink or swim," both easy-to-swallow acoustic tunes. As you delve deeper into his discography I will admit that there isn't great variation in his style but each and every song uniquely exists in its own narrative. His music is comfy and cozy, evoking a sort of warmth and vision of something vaguely forest-y. He pours every ounce of love into each record and song and it's easy to see how much his music matters to him. Watson operates best without a huge production, allowing his voice and guitar to do all the work for him (his concerts and merch are also some of the best out there).
Wikimedia Commons
Favorites: "ghost" and "when the water meets the mountains."
Dodie Clark: A YouTube sensation turned recording artist, this 22-year-old is known for her unique blend of upbeat acoustic tunes and cheery vocals.
After building a sizeable following of nearly 1.5 million across both her YouTube channels with cutesy covers, a couple originals, and personable vlogs, Dorothy "dodie" Clark made the jump to 'real' music. And she did it seamlessly with her first EP "Intertwined." Her voice is soft and at times made me wonder if she could carry a studio recording. But she manages to hit the perfect chord of laid back and stripped while still impeccably produced. Her music is kind and warm, ranging from fun filled anthems of the joys of being bisexual to ruminations on her own mental health. Her ability to be so vulnerable is what draws so many to her.
YouTube user doddleoddle
Favorites: "6/10," "Would You Be So Kind," "Life Lesson," "hurt whilst you can"
Oh Wonder: An on the rise British alt-pop duo with a uniquely smooth sound.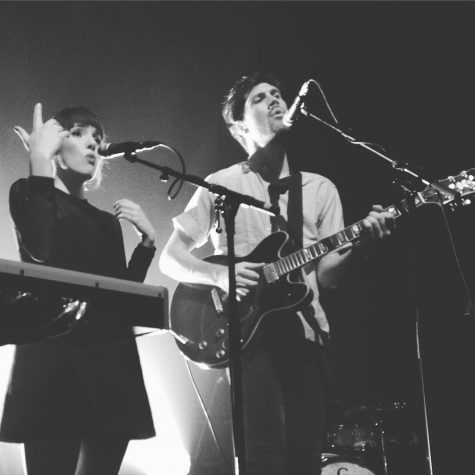 The duo known for such alternative sad hits like "drive" and that's it, Oh Wonder was the highlight of my 2017. They're second LP "Ultralife" is brightly colored and filled with summer anthems. they're gorgeous harmonies and killer songwriting make the album. Managing to imbue such emotion with typical British charm, the two are impressively thoughtful with every musical decision they make, participating in every aspect of the album's making. From start to finish, the album does not contain a single song I wouldn't listen to on repeat for days.
Favorites: "My Friends," "Solo," "Lifetimes," "All About You"
Wikimedia Commons
Billie Eilish: A young and upcoming artist who couples soulful vocals with synth music to create an immersive storytelling experience in each of her songs.
Born and raised in LA in a family of musicians and actors, 16-year old pop singer Billie Eilish was basically destined to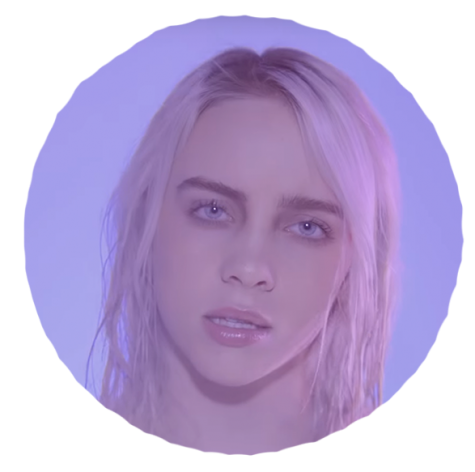 be a star from the day she was born. At only 14, she released her debut single, "Ocean Eyes," which gained over 20 million plays on Spotify. Since then, Eilish has released several singles and an EP called Don't Smile at Me. All of Eilish's music has the same wistful, haunting voice and poetic lines that generated Ocean Eyes's immense popularity, but each new song has managed to be completely unique from the rest. From girls tired of immature boyfriends to teens wallowing in self-hatred to psychopathic murderers, Billie Eilish has a song for everyone.
Interscope Records
Favorites: "bellyache," "COPYCAT," "my boy," "idontwannabeyouanymore"
Rex Orange County: A 19-year-old singer-songwriter from England, who perfectly combines jazz, hip-hop and R&B, creating the ultimate feel-good music.
Discovered by Tyler, the Creator, Rex Orange County presents the nostalgia of old jazz classics while also implementing a fresh vibe with unparalleled lyrics and light electronic. In addition, his songs carry a mixture of piano and strings while being half-rapped, half-sung. Instead of the electronic beats often put in most hip/hop songs, there are real instruments with no autotune. This compliments his voice and makes the song blend in a smooth way. Every melody is uniquely distinct and enjoyable to listen to no matter your mood — and will stay in your playlist on repeat. All of his songs will amaze you, by adding a funny lyric into a harmony that one would suspect to be a powerful message, or by making a big-band chorus into a rap verse
Favorites: "Corduroy Dreams", "Edition" and "Uno."
Abhi the Nomad: He perfectly combines indie and hip-hop and switches off between the two distinctive genres through the duration of his songs.
Tommy Boy Entertainment



Abhi the Nomad is a 24-year-old from Madras, India and has landed in the US to provide us with his incredible style and rhythm. His music will also give you the perfect outlet and mood, with his abstract and uplifting beat and lyrics. Abhi will indeed blow your mind with his complex sound and unprecedented mix of styles.
Favorites: "Somebody to Love", "So Long" and "Underdog."
Yeek: 26-year-old Asian-American contains the singing elements of alternative-rock, completed with R&B soul and jazz-inspired guitar riffs.

Yeek's sharp bass and use of instrumental in combination with light hip-hop blend to make a sound that is unique and captivating. Many of his songs feel like three songs mixed into one as he often opens with a specific tempo then progresses into a different rhythm, and end with an unexpected musical addition. Yeek describes his style as 'imaginative,' with 90s hip-hop and funk influence. His flawless timing leaves his music beating your ears with a clean, appealing and entirely authentic sound.
Yeek Recordings
Favorites: "Shake," "Only in the West" and "Cosmic Freeway."