Artist Spread: Max Drummond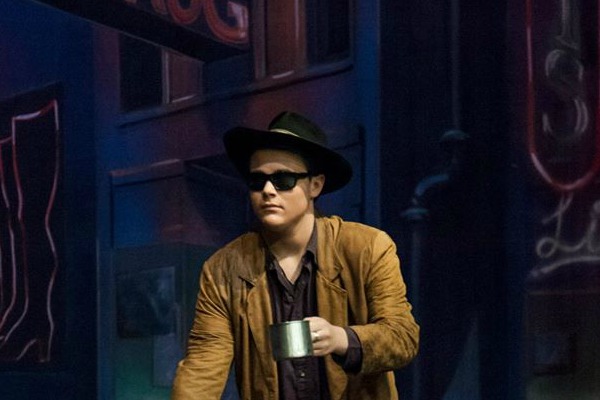 Senior Max Drummond is a master showman — from singing in Main Street, to acting in Broken Box, to participating in musical theater, he thrives on the stage. While he has many talents, his one true passion is acting.
"[Acting] is the one thing that for me really clicks," Max said. "I really enjoy it. I know exactly how to act onstage.. It's something I really enjoy, something I think I'm good at, and something… I think I can actually be really good at with professional training."
Max has been acting since elementary school, and currently is a member of the Broken Box Theater Company at Los Altos. Max believes that he is very comfortable on stage, and realizes how rare a talent that is.
"The number one fear in America is public speaking, then death, then drowning or clowns, then Republicans or something," Max said. "For me that's just not true. I love getting up in front of an audience, be it improv, be it comedy, be it drama, whatever."
Max plans to take advantage of his skills and continue acting — he is currently applying and auditioning for theater colleges, and hopes to act professionally after college.
Leave a Comment