Art Club Organizes, Hosts Art Auction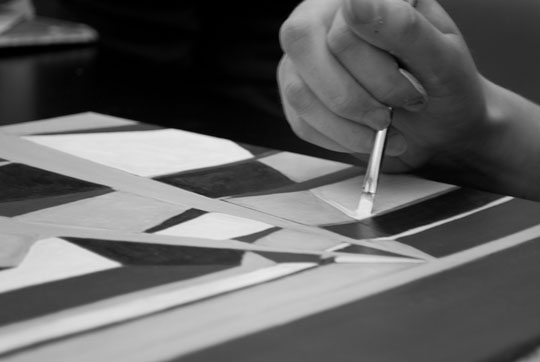 The Art Club will be holding its annual art auction on Saturday, March 24 at the University Club in Palo Alto.
Art Club chose the University Club because it was large enough to hold a variety of artwork and was relatively close.
"The art auctions are usually held in the school cafeteria, so many people around the campus from sports practices or meetings are able to drop by and take a look around, and the main audience for the auction is parents and family," Art Club President senior Catherine Li said. "Also, since the school is familiar with the students, it may take more effort for people to come to an unfamiliar venue."
The artwork at the auction will be created by students enrolled in art classes at school. Last year the club made around $20,000 from the auction. Half of the profit from each piece of art goes to the artist and the other half goes to scholarships for the art trip.
"I want to help get money for the people who need scholarships for the art trip, and I thought that it would be fun to see if my artwork sells," sophomore Marion Cooke said. "I am excited and a little nervous because there is a possibility that my artwork might actually be bought."
Although the art auction is typically held in the school cafeteria, the new location was chosen as a result of time conflicts. In order to hold events at the school, club advisers have to be present. This year, Art Department Coordinator and Art Club supervisor Christine An decided to reduce her involvement in the auction because of time-management problems.
"There are not enough minutes in a day," An said. "I actually sat down and counted the days and hours and learned that I can't fit everything into 24 hours. I had to let some things go."
An is one of the teachers responsible for many things around the school year. She organizes and supervises the art trips to Europe, coordinates the visits from art colleges, is in charge of hundreds of handmade cards for a fundraiser, puts up the displays of artwork in the office and library on a monthly basis, runs the art auction and supervises Art Club activities.
An's reduced participation may affect the functional abilities of the club.
"It definitely means that the art club will have to step up and do more of the organization and carrying out the whole event, which before she had a big part in," senior Jenny Jou said. "I think we'll be able to handle it, obviously it will be harder but it's just something that you have to deal with."
However, the club's goals will remain the same.
"We hope to spread appreciation and bring in further participation and awareness of the importance of an art education," Catherine said.
Leave a Comment