Armstrong Apologizes on Oprah
In his interview with Oprah Winfrey yesterday, January 17, Lance Armstrong finally admitted to a widespread doping scandal that has scarred the sport and brought disgrace to himself and his conspirators. After years of denials, a USADA report published late last year unveiled new, persuasive evidence suggesting that Armstrong took performance enhancing drugs throughout his Tour de France career. Armstrong was stripped of his victories and Olympic medals, and shunned by the cycling community. Now, for the first time, Armstrong has admitted to violating team and sport rules in the pursuit of victory.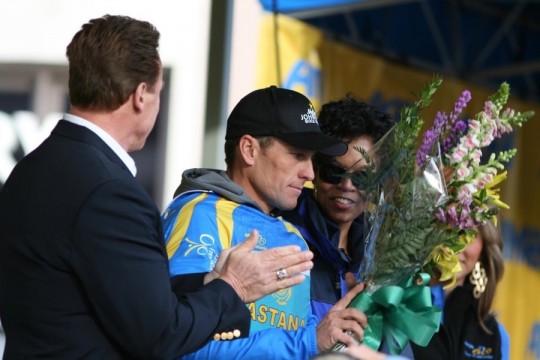 "My cocktail, so to speak, was EPO–but not a lot–transfusions and testosterone," Armstrong said during the interview. "I think this [doping shows] just ruthless desire to win. Win at all costs, truly."
His confessions are profound not because they remedy his situation–Armstrong himself admitted to the untimely manner of his apology–but because they foreshadow a far darker future for the sport. Since 1980, 17 of 33 Tour victors have been charged with doping. Armstrong estimated that "5 in 200" cyclists were clean. To return dignity to the sport, cycling must create new rules and laws to maintain a no-doping environment. Armstrong has proven that even the greatest heroes can fall, and he has met such a somber situation with only apologies and concessions.
"I'll spend the rest of my life trying to earn back trust and apologize to people for the rest of my life," Armstrong said.
Image Source: Richard Masoner
Leave a Comment