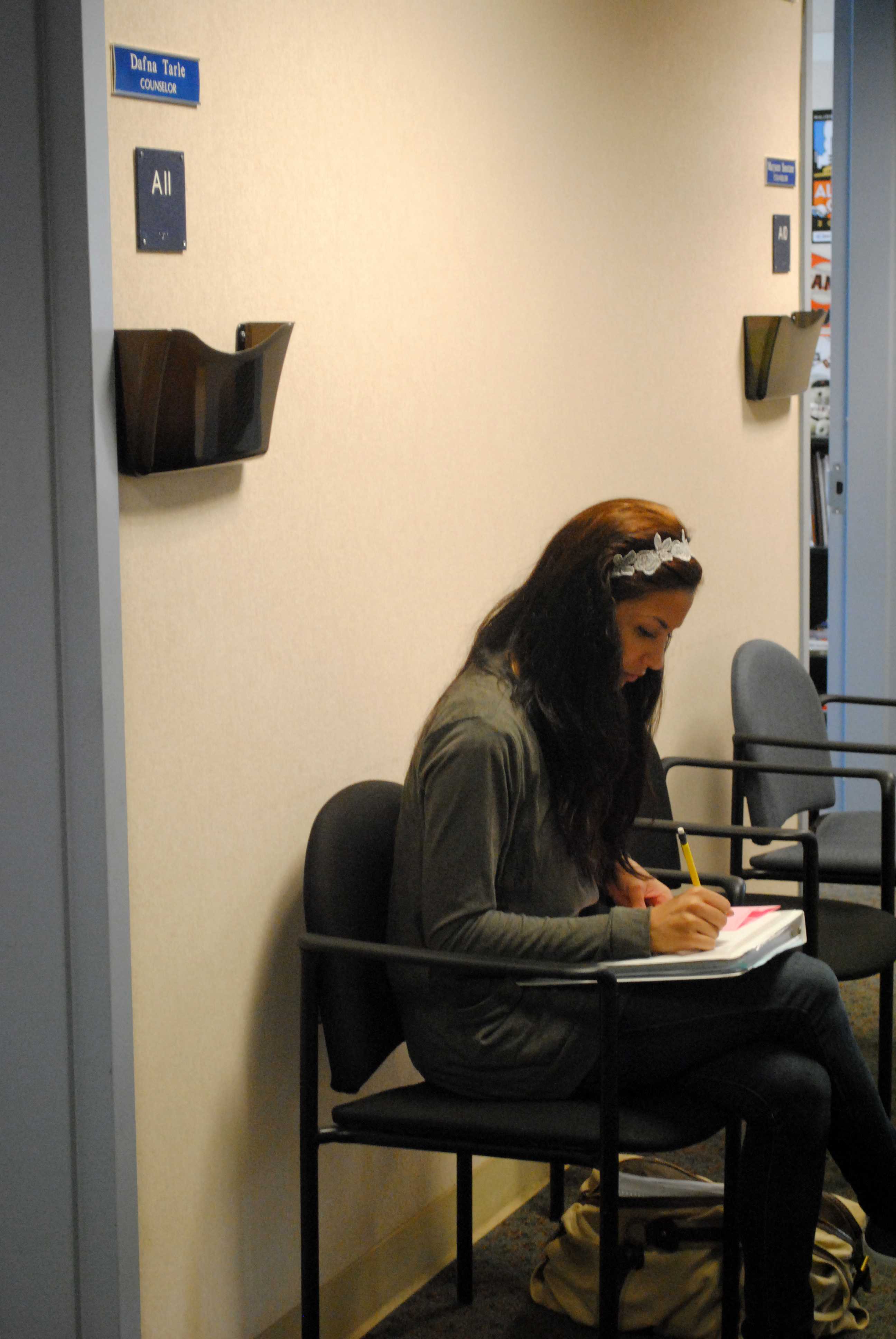 The bell rings as students frantically scribble down the answers to the remaining questions on their test. However, one student turns in a blank sheet of paper and walks out the door. Strange choice? Yes. Smart move? Definitely not.
While the school's two week drop policy for students in AP and Honors classes negatively affects some students, it is also fair and justifiable. Although students complain that they cannot drop their class until after two weeks, others praise these two weeks as the perfect period to decide whether or not they should stay in the class. No rule can work for everyone, and this is as good as it gets.
"The administration decided [the implementation of the two week policy is] in the best interest for the students," Principal Wynne Satterwhite said. "Lots of students would just leave … we didn't have enough room in the college preparatory classes."
Story continues below advertisement
Satterwhite said the policy was implemented for two reasons: to make sure that students have enough time to get to know the classes and because switching and dropping classes overloads the master schedule for the school.
Her statements are clearly backed by the contract for AP and Honors classes, which was signed by all students who registered for these classes.
The contract states: "I commit to remain enrolled in the Honors and AP classes I have chosen for the entire year. While transfers to a college preparatory class may be granted, … students will be permitted to transfer only after the first two weeks of class on a space available basis."
Calculus BC AP teacher Michael Richardson believes many students use the first few weeks to get a feel for how challenging an AP or Honors class might be.
"I think most students want to see if they can get an A or B in the class," Richardson said.
Richardson believes that even if a student plans on dropping the course, the two weeks in class wouldn't be wasted, especially for those who want to switch to a similar course.
"You'd ideally need three to four weeks to know what a class is like after getting settled in, but that's way too long," he said.
However, some students think that the policy should be altered because two weeks is too long a wait period.
Because opinions regarding the policy differ, two weeks is a fairly good compromise. However, some students believe that their schedules have been complicated because of the policy.
"Your grade transfers with you when you drop the class," sophomore Kevin Coelho said. "If you are overwhelmed in the first two weeks and … have a low grade in the class, it will follow you to the lower level, which erases any chance you had of actually doing well."
No policy is perfect for everyone. Rather than a need for change in the policy, the real issue is the lack of information that students have about the classes they sign up for.
"What the syllabuses say is not an accurate reflection of the class," sophomore Adam Evard said. "However, talking to the teacher would probably be a very informative option."
Students could also ask for advice from previous students who have taken the course. Richardson believes that asking previous teachers for advice may help because they know their students' work ethics well.
Students need to remember that the first weeks are always hectic, and understand that their grades within these two weeks may not reflect what they would receive during the rest of the school year.
"I understand their need for balance," Satterwhite said. "[But] I wish they would just kind of stick it out."