AP Psychology Considered as Course for Next School Year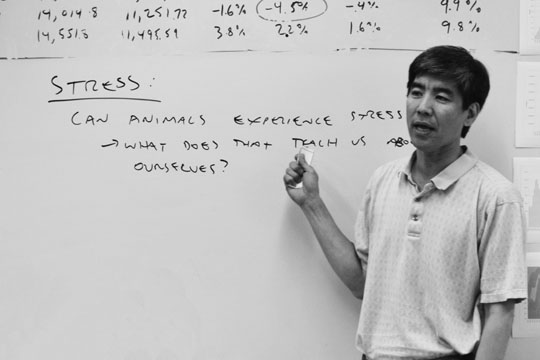 "The administration has AP Psychology on the books for next year," Principal Wynne Satterwhite said. "If student interest proves to be great enough, the class will be formally approved."
Although the course has been taken into consideration for a while, a formal proposal has been delayed by circumstances in the past.
"It's been out there for a while … but you'd need to have a teacher who wants to teach it, you'd need a place to put it in the schedule and, in this environment, we haven't been adding courses," psychology teacher Derek Miyahara said. "So, it's not really a good economic environment in which to add a class. There's been all kinds of obstacles."
This year, circumstances have improved. With a teacher willing to teach the course and approval from the administration, there is nothing standing in the way of the class being added aside from the issue of student demand.
"We base it on student demand, and there have been students who have shown interest every year," Satterwhite said. "There really are no secret plans or administrative barriers preventing this course from being offered next year. The real question is whether or not it will be a year-long or semester course next year."
Without these barriers, the issue has become the length of the course.
"I think that having an AP Psychology class will afford more students the chance to take an AP course," Satterwhite said. "A whole year of an AP class is daunting, but if the class is a semester long, it will encourage more students take AP courses. Hopefully it will be a semester class and give sophomores, juniors and seniors more experience with college [level] classes."
If all goes according to plan, Miyahara will teach the class.
"The class would be much faster. There's a lot of things that I like to do in Psychology that we may … not be able to do: little experiments with the class, examples of certain kinds of tests," Miyahara said. "You probably wouldn't be able to do a lot of that stuff in the AP Psychology class because I'd like to try to do the class in a semester."
Despite the fact that some things will have to be skipped over in a semseter long course, many students are excited at the prospect of an AP course.
"I would be excited for a faster- moving version of the class," senior Emily Rubin said. "Making the class AP would allow it to both move faster and dive deeper into specific topics that a regular class only allows students to skim the surface of."
Leave a Comment