Anna Lembke: Combating stigma and addictions
October 4, 2018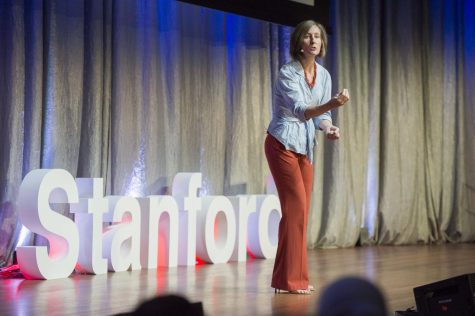 Anna Lembke hasn't always seen herself specializing in addiction for her career, but she has grown to love the cases she treats on a daily basis. As a psychiatrist at Stanford University, Lembke found her niche in treating addiction through her discovery of the correlation between addiction and other mental illnesses. In addition to her work at Stanford, she spreads her knowledge about the growing, worldwide problem of addiction.
Lembke attended Yale University for her undergraduate studies, and originally wanted to pursue a different career than her parents, who were both doctors. However, she eventually decided to attend medical school at Stanford University, and ended up falling in love with the medical field. Through her education and experiences in psychiatry, she has learned to understand the importance of treating addiction and its impact on the lives of the addicted and those around them.  
When Lembke started her career as a psychiatrist, she did not want to treat addiction. She had been raised with the mentality that people could control their addictions if they really wanted to, and that addiction is not a true mental illness. However, she soon realized that this isn't the case.
"What happened was I discovered that a lot of my patients were having problems with addiction in addition to problems with depression and anxiety," Lembke said. "I realized that if I didn't figure out how to help them with the addiction part, the other part wasn't going to get better."
This realization inspired her to pursue a career helping those with addiction. Today, the problem is growing increasingly prevalent as technology continues to increase accessibility to addictive activities.
"[Technology has] really exploded the problem of addiction in the world, because now, there's so much access to drugs and other highly pleasurable activities," Lembke said. "Technology itself is addictive."
When she comes to Los Altos for STEAM Week on Monday, October 8th during 2nd period, Lembke plans to speak about the neuroscience of addiction. She hopes that people can learn that addiction is a mental illness that can be treated.
"It's kind of a myth that addiction is not treatable, and that people never get better, and it's just this downward spiral, but it's not true," Lembke said. "I've seen miracles happen. People recover from very serious, life-threatening addictions and turn their whole lives around, and it's super inspiring."