Allie Bricca balances her workload on the beam
Along with many other first graders, freshman Allie Bricca first stepped into Twisters Gymnastics with her mom seven years ago. Allie was in awe of the older gymnasts, and yet also fearful of not being good enough. As a result, she decided to just try out for fun. As Allie began getting comfortable with the new sport, her coaches saw her potential and put her on the competitive team. Unlike many of her fellow hopeful gymnasts, she continued throughout elementary and middle school, and she is now working hard to compete during high school.
"[When] I started seven years ago [at Twisters Gymnastics], [I] just found that I had a really big passion for [gymnastics]," Allie said. "It's my sole focus right now."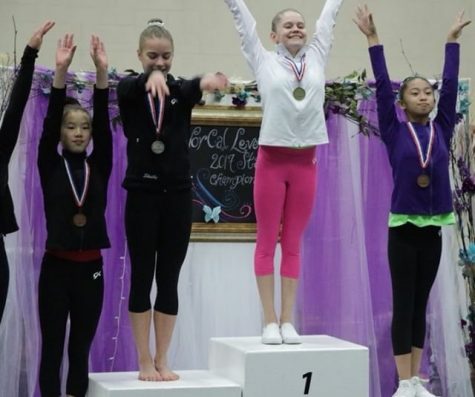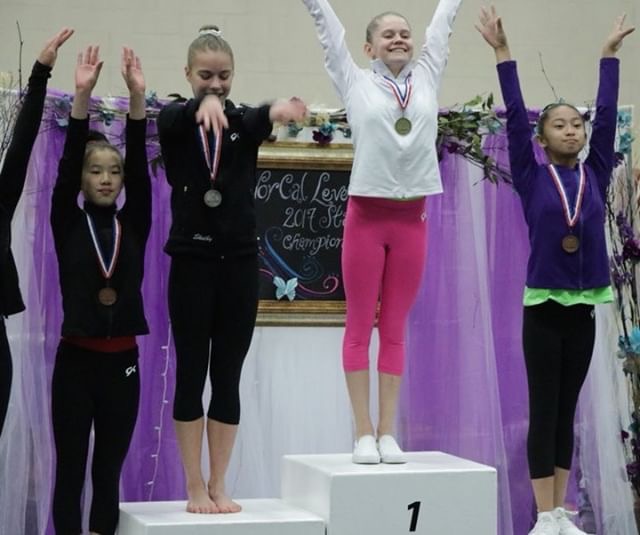 Competing at level seven—only three levels from the highest level in gymnastics—is a very big commitment for Allie. She has to make sacrifices like not hanging out with friends and not going to school dances. She had to cope with her fear of the beam before making it to level seven and is now comfortably doing back handsprings on the beam. With an average of six competitions each season, Allie's team collaboratively won a judge's award for the best performance at the age of 13. She practices 22 hours a week, quitting the San Juan dance team after entering high school due to her busy schedule.  
Oftentimes, balancing rigorous gymnastics with schoolwork is challenging. With an average of four hours a day at gymnastics, Allie must prioritize time management above all else, spending time during school and on her way to gymnastics doing her homework. She has a schedule planned out for each day, making sure there is no time wasted.
"There have been many times when I felt like I wanted to quit gymnastics because it's too hard and [takes] too much time," Allie said. "But then when you get a certain skill, you get a realization, like 'this is why I do gymnastics,' and that's when you know you love it."
Allie Bricca's hard work and commitment have allowed her to be as strong as the gymnasts she looked up to from the first time she entered Twisters Gymnastics. Her goal is to make it to the top 10 in regionals.