The Supreme Court's decision in ​​Students for Fair Admissions v. President and Fellows of Harvard College this summer resulted in a nationwide near-total ban on race-conscious admissions for American universities. This fall, students and staff have had to adjust to a college admissions system without affirmative action for the first time in decades.
Affirmative action, also known as race-conscious admissions, largely entered the public consciousness during the Civil Rights Era as a means of including historically underrepresented racial minority groups within higher education and the workforce. While affirmative action was instituted to create an equitable college system, some — including Students for Fair Admissions, the organization that sued Harvard and the University of North Carolina at Chapel Hill in front of the Supreme Court — claim that the policy gave some ethnic groups an unfair advantage over others. 
The effect of the Supreme Court's decision to effectively ban race-conscious admissions is huge — and they reach all the way to LAHS. 
"I'm not concerned about holistic consideration, I'm concerned about that little handful [of colleges] that will use any avenue to not be inclusive, who have always not looked at culture as a part of something that they were concerned about on their campuses," College and Career Center counselor Angela Price said. "You don't want a college that doesn't consider those things about who you are, where you will not see cultural centers or multicultural commitment."
Story continues below advertisement
College and Career Center counselor Laura Duran shared similar sentiments: "I'm waiting to see which institutions truly put resources where their values lie, which people either let [diversity] drop completely, or say something but not take action." 
For non-white students especially, the ban on race-conscious admissions hits close to home. 
"[The Supreme Court decision] makes me a little nervous, more nervous than I already am," Latino Student Union (LSU) President junior Jocelyn Gatica Arellano said. "I'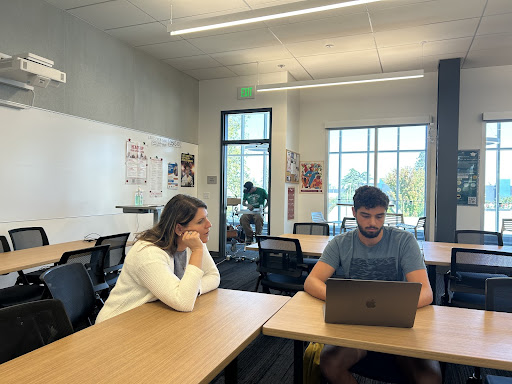 m an Advancement Via Individual Determination (AVID) student, so I think it's harder for some AVID students — you have to show more resilience than other LAHS students who have parents who graduated from college and have that education." 
"I know this is kind of taboo, but it is true that a lot of Asian applicants, even if you don't explicitly say it out loud, think, 'You want to minimize your Asianness so that you don't just appear regular or default,'" Asian Student Union President senior Abigail Chai said. "I don't think [the ban on race-conscious admissions] really affected me much, but I know it might for other people."
The Talon conducted an anonymous survey to the class of 2024, sent out via Instagram. It asked students about their opinions on the Supreme Court case decision, their confidence in college admissions and whether the ban on race-conscious admissions affected the schools they would apply to.
"Affirmative action was one of the main ways educational institutions provided crucial opportunities to historically oppressed groups and began repairing the inequality that has resulted from systemic racism and discrimination," one Asian respondent wrote. "The Supreme Court decision is supposedly beneficial towards my demographic, but whatever personal gain the decision may provide is inconsequential in comparison to what society has lost."
"Although I think [the ban on race-conscious admissions] might affect the way I feel about my chances, I know many schools have said that they are not going to change their system," a Latino student responded. "I will still be writing my essays about my background." 
College counselors have also begun to reemphasize the importance of showing students' backgrounds and identities within their applications. 
"Who you are is valuable," Price said. "I don't want you to make up someone. I want to see who you are. I want this class to focus on showing their best selves in their application, no matter who they are, no matter where they come from."
"I think students who don't feel super comfortable talking about their lived experience in the context of race or intersectionality or financial circumstances [will be the most affected]," Duran said. "I think there's a lot of people who think, 'I don't know how to talk about it at the level that I want to put forward for a college application.'"
However, many look toward the future of college admissions with hope. 
"I know for a fact that admissions officers really do look at the character, the culture, your passion," Price said, "I think they're going to do the right thing. They've always looked at every student individually and they take in everything about their student. Culture is one of those things."
So, Duran offered this word of advice for the class of 2024. 
"Don't let this stop you from applying to places. We're here to support you," Duran said. "So come in, reach out. We got you."