AE Soccer Training
October 13, 2020
Before AE Soccer Training was a sports clinic, it was an Instagram account where juniors Allan Feldman and Esha Gupta shared videos of themselves practicing. The two have known each other since seventh grade and have been training together since middle school. 
Esha has been playing soccer since she was three, but Allan, whose first experience at a camp discouraged him from continuing soccer, started later. At 11 years old, he had to catch up with kids who had been playing their whole lives. Both, however, share a love for soccer and a knowledge that stems from years of experience, two things that they wished to share with young kids when they created AE Soccer Training this spring.
His own lackluster introduction to soccer made Allan determined to give kids a good first experience with the sport. In March, he reached out to Esha with the idea of starting their own clinic. Though COVID-19 derailed their plans, they resolved to open up a camp once social distancing restrictions eased.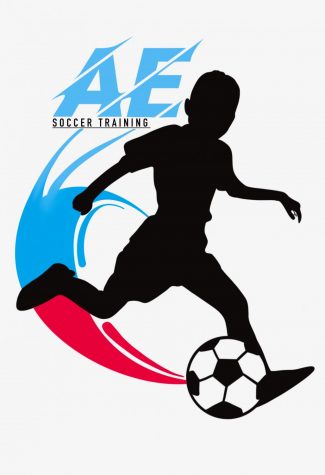 "I think it's wonderful that they have the patience to do that," Janetta Barber, whose daughter attends the clinic, said. "They're promoting positivity, motivation, exercise, and good health."
The hour-long sessions are held in groups over the weekend and individually during weekdays. Group sessions cost $30 per child and individual sessions cost $40. Though there are multiple age groups, the typical age range is five to eight years old. 
The kids begin with warm-ups like jumping jacks and high knees. Then, the session moves into drills like passing the ball, dribbling, agility and speed. At the end, they usually play a shooting game; for example, kids shoot the ball and try to hit the back of the net without the ball touching the ground.
During practice, COVID-19 guidelines are followed closely — kids wear masks while not exercising or drinking water, and they all stay six feet apart during drills. To further ensure safety, Allan and Esha sanitize their equipment before use.
Allan and Esha are looking to partner with organizations in East Palo Alto and use all the money AE Soccer Training raises to buy sports gear and smaller necessities for kids in low-income communities. So far, they have raised over $1,000. 
"We wanted to try to create opportunities in lower-income neighborhoods where kids aren't really exposed to it because soccer can lead to great things," Esha said.
While their first priority is ensuring that kids remain safe, Allan and Esha are hoping to hold a camp during Thanksgiving week or December break, provided Santa Clara County enters the Orange Tier for COVID-19 cases. A week-long camp would allow kids to practice multiple days in a row; repetition, Esha said, is the best way to learn.
"Our whole message is that you should try anything and explore new passions. It doesn't matter what barriers you might have. There's always going to be a way," Esha said. "We genuinely just want to help people learn to love soccer the way we do."
For more information on AE Soccer Training, email [email protected] or visit their website.