A Definitive Ranking of School Lunch Offerings
November 5, 2021
The Los Altos High School lunch selection has received a dramatic makeover this year with a multitude of new options. After trying various offerings from all across campus, we're here to help you figure out which new additions are really worth your time.
Our ranking is based on three criteria: presentation, taste and how easy it is to get. We've also included the location of each selection in case any pique your interest.
1. Turkey Wrap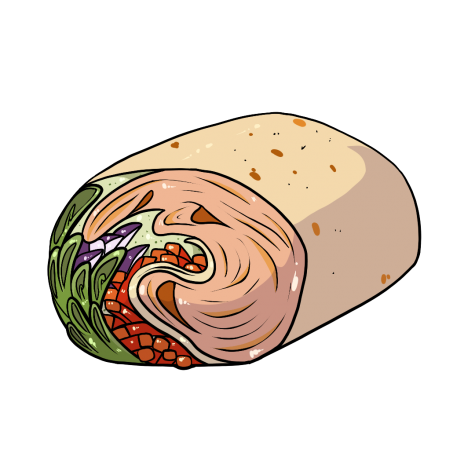 Location: Cafeteria
Presentation: A
Taste: B+
Convenience: A-
The wrap is the much-improved sibling to the turkey sandwich. Instead of just plain bread, lettuce, cheese and turkey, the wrap features pesto sauce with cheese, bell peppers, onions, turkey, tomatoes and lettuce. It's one of the few hot lunches that could constitute an actual meal, and it even comes with a side of chips. Setting it side-by-side with plain sandwiches is almost an insult to the wrap, which claims the title of one of the best hot lunches available.
2. Pizza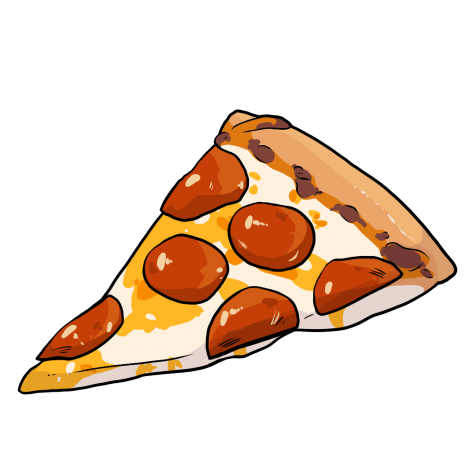 Location: Pizza carts
Presentation: B+
Taste: B-
Convenience: A
The pizza carts located throughout the quad make this choice the most convenient of any on this list, though this changes as pizza carts have been added and taken away. With three options and universal appeal, the pizza should have everything going for it, but its taste leaves much to be desired. The pizza never seems to be quite warm enough, and the mass of caked-on cheese is neither tasty nor gooey enough to be justifiable. Plus, you might need a couple of napkins to wipe away all the grease. You know what they say about pizza, though: Even when it's bad, it's good.
3. Turkey Sandwich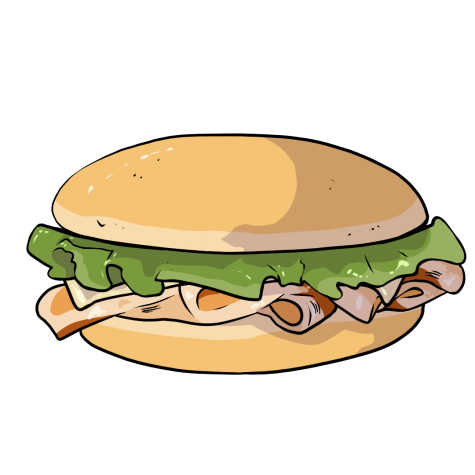 Location: Cafeteria
Presentation: B
Taste: B
Convenience: A-
You pretty much get what you expect with this meal. The turkey is fine, and the bright orange cheese tastes relatively inoffensive. The bread is a little dry, but not too bad. The side of Lays chips as well as mayonnaise and mustard packets make the turkey sandwich acceptable. Fortunately, cold sandwiches like these are located inside the cafeteria, away from the long lines that plague the outside window. Although the line can be a little cramped, it goes by fast enough.
4. Chicken Bowl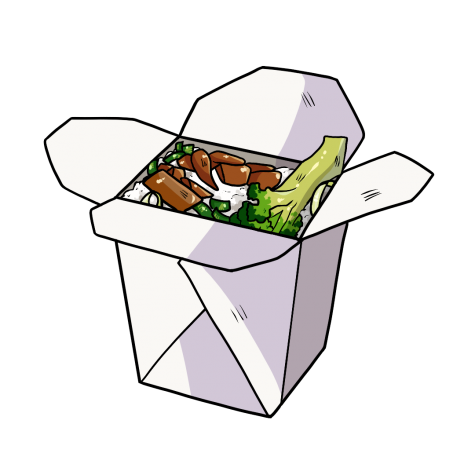 Location: Snack bar
Presentation: B+
Taste: A-
Convenience: C-
The chicken bowl has the highest taste ranking of any item on this list, and for good reason. Although it has come in many variations, including orange chicken, teriyaki chicken and more, it manages to consistently taste acceptable, if not downright appetizing. With the addition of vegetables and rice, it certainly feels more like a real meal than many other options.
5. Chicken Burger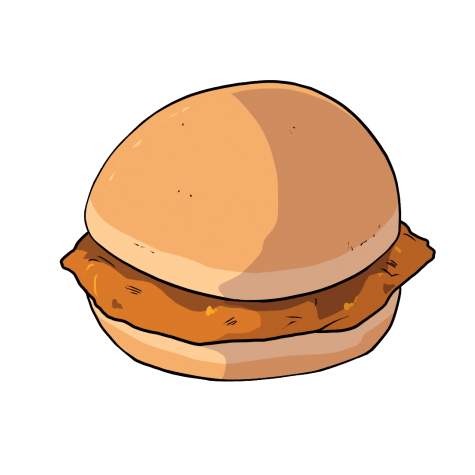 Location: Snack bar
Presentation: B
Taste: B+
Convenience: C+
Between the classic offerings of chicken burger or hamburger, the chicken burger is clearly the lesser of two evils. Although its plain buns and chicken patty offer nothing but the bare minimum, it still far outclasses the downright ghastly hamburger. Its plainness may also be a blessing in disguise, because it means that the chicken burger escapes the slimy mess the school calls cheese used in the cheeseburger. The chicken burger has become a hot lunch staple, but you'd better hope you get in line early — they run out fast, and the alternatives aren't exactly desirable.
6. Hamburger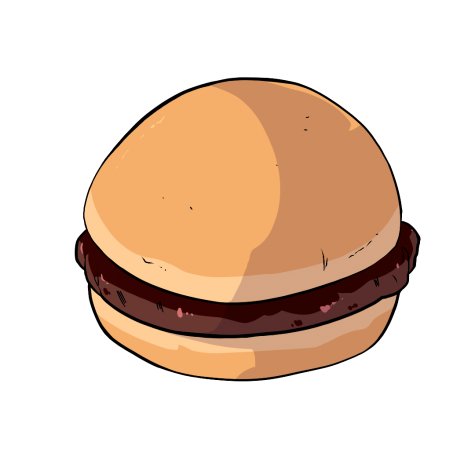 Location: Snack bar
Presentation: B-
Taste: C-
Convenience: C+
Like their chicken counterpart, the burgers can only be found in the disorderly snack bar line. As you pick one up, you'll immediately notice that it's hot to the touch — unfortunately, the burger's heat is one of the only things going for it. The patties are tasteless, the bun leaves a bitter aftertaste and the whole burger is squished together in such a way that makes you wonder whether it's been sat on. It's certainly a dependable option for those who like it, but ultimately not worth jostling your way to the cafeteria window.
7. Soy Butter & Jelly Sandwich
Location: Cafeteria
Presentation: B+
Taste: D
Convenience: A-
Advertised as a nut-free alternative to the peanut butter and jelly sandwich, the soy butter sandwich is packaged in deceptively cheery plastic featuring smiling children and cute checkered patterning. But do not be deceived — if you make the mistake of eating this sandwich, you will not be smiling. The soy butter is more potting soil than peanut butter. I would honestly be impressed if anyone at all could stomach more than a few bites. At least they're always in stock, probably since nobody wants them.
8. Nachos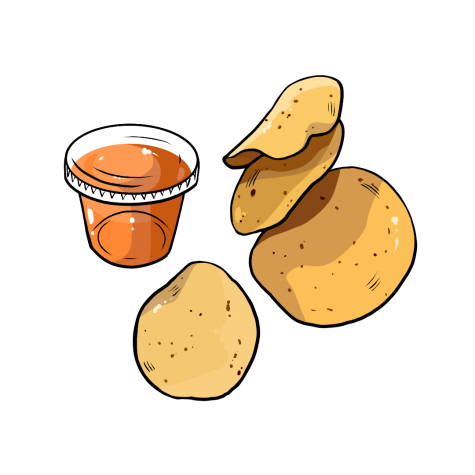 Location: Snack bar
Presentation: D
Taste: C-
Convenience: C+
When you first get the nachos, you'll notice that they perplexingly come in a Chinese takeout container. Inside, you are greeted by a plastic bag of corn chips and a small container of bright orange — and potentially radioactive — sauce that's supposed to pass as cheese. The corniness of the chips completely overwhelms the tasteless sauce, leaving you feeling like you'd just been dropped in a silo. I mean, a Chinese takeout box? Really?
9. Chimichanga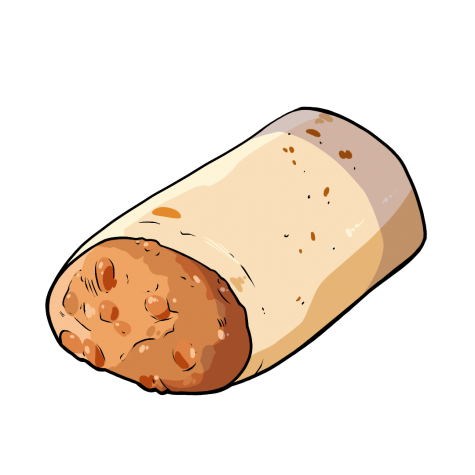 Location: Snack bar
Presentation: F
Taste: B-
Convenience: C+
The inviting bright red packaging features a steaming chimichanga stuffed with filling, but the pasty tortilla inside will leave you sorely disappointed. The alleged "bean and chicken" chimichanga is lacking in chicken, with three pieces throughout the whole mixture. As for the beans and cheese, they blend together into a brown mush that fails to combat the dry tortilla. It's the epitome of false advertising, and not worth the long wait in line.