900 Building Construction Complete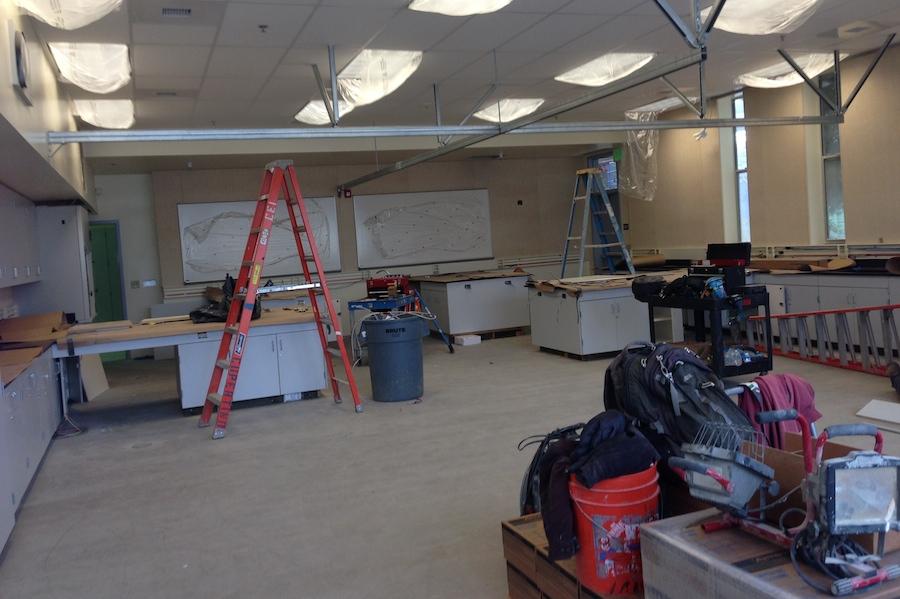 Construction for the new 900 wing building is officially completed. The 900 wing was recently added to the campus this year to accommodate the school's growing student population.
A majority of the 900 building was already finished at the start of school, but the elevators were still undergoing construction during the first semester. The 900 building construction is completely done, but the 700 wing science classrooms, which used to be the art classrooms and rooms 712, 713 and 701, are still undergoing refurbishing. These classrooms are predicted to be in use at the beginning of the second semester this school year and will solely be used by the Science Department.
Other construction that has occurred in the school was the extension of the instrumental music storage area, which was completed before the start of this school year.
The school is also planning for future projects that are yet to start this summer. There will be an upgrade on the current track and also a new football field. There will also be a larger trainer's room and storage area near the football field area. In addition, the pool will be refurbished and solar panels and shaded areas will be added.
The school has the funds to undergo a variety of projects because of Measure A, which was passed by the Mountain View and Los Altos community in 2009 and gave the school money for such updates.
The updates in the school also coincide with its surging student population within the last few years. The school will be projected to grow a little over 1800 students in coming years.
The school, however, is not planning to construct anymore additional buildings like the 900 building to be constructed in the near future.
"The current classroom space is sufficient as we're expecting to grow a little bit [more], but [we'll] plateau for a while and expect it to go higher in total enrollment then we are now," Rosenberg said. "There is interest in updating the existing facilities and maybe adding additional athletic facilities."
Leave a Comment