Getting that cheddar at Los Altos
December 17, 2019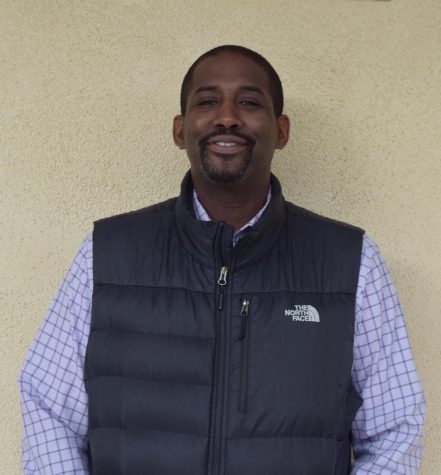 On campus, there's no other person aside from English teacher Michael Smith who will replace a final exam with a rap battle to the beat of "I Got 5 On It."
Smith regards his high school days at Los Altos as some of his best. He was actively engaged in extracurricular activities: he was the Activities Commissioner in ASB, toured South America with the Main Street Singers and won Student of the Year.
"I had a great time here," Smith said. "This was not a horrible place. I felt like I could do what I wanted to."
His most positive memory from high school was graduation. Smith was a speaker at his graduation ceremony and jokingly remarked in his speech that he'd return if they were willing to pay him.
But his path back to Los Altos was not an easy one. After high school, Smith attended Morehouse College in Atlanta, Georgia. Smith credits Los Altos for giving him the well-rounded education he wasn't able to find in Atlanta. He returned to California after a little over a semester and enrolled at Foothill College, pushing the reset button on his education. He then transferred to University of California, Los Angeles, and graduated in 2001. During that summer, he heard about a job opening at Los Altos.
After a couple interviews with no prior teaching experience, Smith found himself at his old high school, this time getting paid to be there—or in his own words, "getting that cheddar."
"It was a long shot, because I had no teaching experience, but I had a lot of charisma, a lot of knowledge," Smith said about his hiring process. "I was young and willing to work hard."
Smith said his high school experience at Los Altos influences the way he teaches now. Since he graduated in 1996, he has noticed that the level of competition and general population of the school has doubled. Los Altos' academically rigorous atmosphere enables him to push his students to hustle and persevere.
"I'm pushy," Smith said. "I don't care. This school sprints, there ain't no joggers here. But I'm happy to be back. I wouldn't be here for 19 years if I didn't love it and if I wasn't putting it down in a decent way. I love teaching, it's challenging, but fun every damn day."