Aaron Parker's journey to a UCSB commitment: From Little League to Division 1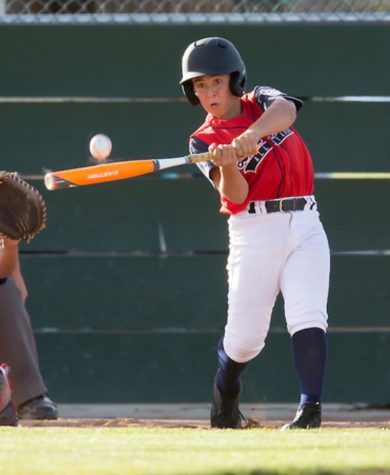 Most toddlers are learning to climb up stairs without falling or ride a tricycle for the first time. Yet, at just three years old, junior Aaron Parker had started playing the sport that would eventually lead him to a Division 1 commitment.
On September 12, Aaron verbally committed to the University of California, Santa Barbara (UCSB) to play Division 1 baseball as a catcher and utility player. 
Aaron has been on the Los Altos varsity baseball team since his freshman year. He plays both catcher and infield positions on the team and bats third in the lineup, with a batting average of .461 in his sophomore season. Although Aaron is a key player for the Eagles, he is undoubtedly a team player as well.
"We have a great team bond, and I feel that everyone plays a huge part in our team and system as a whole," Aaron said. "I couldn't ask for a better coaching staff or a more supportive team. I love playing in the blue and white, and I can't wait for [my next two seasons in high school.]"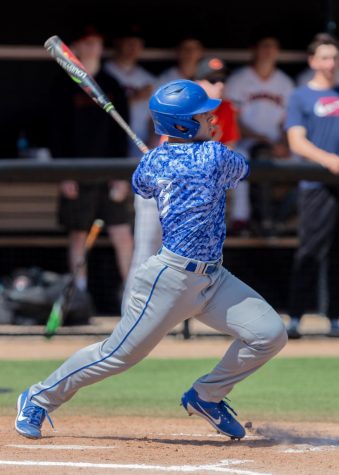 As of September 1 of this year, colleges were legally able to reach out to Aaron to begin the recruitment process. After invitations to visit several different schools, Aaron took an official visit to UCSB on September 7th. The UCSB team's charismatic attitude and team bonds especially stood out to him. 
"When I went down there, they were very personable," Aaron said. "I want a place where I can kick back and hang out with people outside of baseball and not be awkward, and UCSB met those expectations."
Aaron plans on majoring in biology and hopes to become an endocrinologist. Aaron's interest in studying endocrinology—the study of endocrine glands and hormones— stems from his personal experiences with Type 1 Diabetes. From time to time, he said, his diagnosis has slowed him down while playing baseball. 
"I get frustrated, of course, because it's a battle against my body," Aaron said. "I have to be able to mentally process it and bounce back from that. I'm a lot more mentally tough in everything I do in life [because of it]."
Diabetes has not been the only obstacle Aaron has faced throughout his baseball career. He said that the possibility of playing college sports came along with considerable amounts of stress and doubt.
"At one point, I was thinking, "Am I even gonna play in college? Is this even a thing?" And then the next week I would be talking to three different colleges," he said. "If any of you guys are going through the recruiting process right now, it happens very fast."
Now on the other side of the recruitment process, Aaron is excited to continue his baseball career in college at what he describes as a beautiful campus with beautiful facilities. For him, UCSB is the perfect blend of academics, athletics, and, of course, the beach.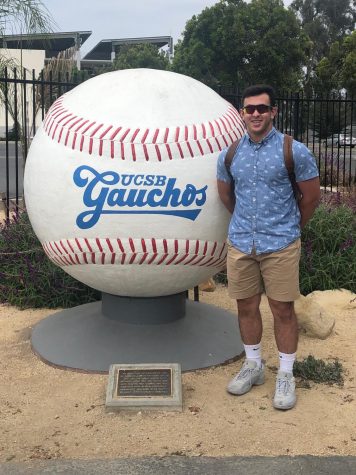 "I've always wanted to live on a beach and play baseball every day," he said. "I'm very excited."