Kat Nasif
February 9, 2019
When junior Kat Nasif was in fourth grade, she realized that she didn't find herself fawning over boys like some of her other classmates. Rather, she felt inexplicably drawn to a girl in her class. She wouldn't process that she was a lesbian until she was slightly older.
Three years later, Kat began dating girls secretly and hid her relationships from her family and some of her friends.
But after years of hiding her identity, Kat realized that she couldn't live closeted anymore. She came out to her close friends and accidentally came out to her family in sophomore year after her mother discovered a Valentine's Day card Kat crafted for her girlfriend.
"[My mom and I] didn't really talk [about it] for a couple months after, but [now] she [has] come around A lot of people will come around eventually," Kat said.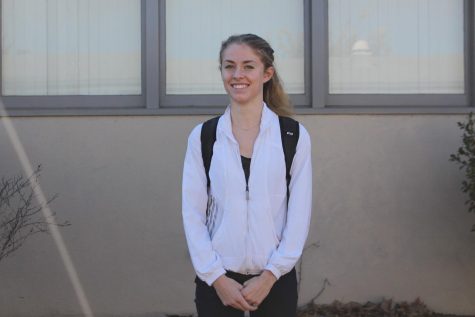 A year after revealing her sexuality to her family, Kat officially came out to the school with a post on Instagram.
"I am a lesbian," Kat wrote in her post. "I am ready to take on whatever the world throws at me. This is the next stage of my life–a life that I am so excited for because I can really call it my own. This is my fingers releasing the secrets I used to clench in the palms of my hands. This is my exhale."
Before her Instagram post, Kat was apprehensive about coming out publicly because of previous incidents of prejudice. Some strangers called her homophobic slurs and a few of her classmates refused to accept her sexual orientation.
Nonetheless, Kat's decision to disclose her sexual orientation was valuable to her, allowing her to grow as a person.
"I started coming out to people, and they started being really friendly," Kat said. "And then I every time I did that, I just grew an ounce more confident in myself and just built up over time… As soon as I started coming out, I felt a little more free."
Though she hesitates to urge other closeted students to come out if doing so would pose a danger to them, Kat wants students to know all the benefits of coming out.
"I think that if it's safe for you to come out, and if you can come out and you have the resources and you're sure you can keep on living with your parents, I think it's a very freeing experience," Kat said.