Drag: Out Loud and Proud
Seeing Violet Chachki for the first time in an Instagram picture —  cinched waist and perfectly arched, symmetrical lips — led me to watch Season 7 of RuPaul's Drag Race. I thought I would just be able to see more pretty faces, but instead I found an art form that channels pure nerve (and charisma, uniqueness and talent).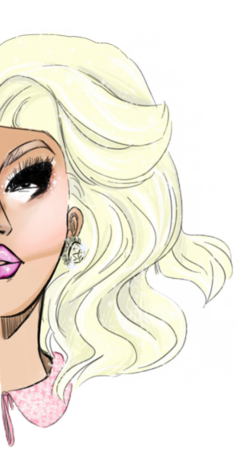 While "female impersonation" is the most concise explanation of drag, it's a bland and narrow one. To define drag is to limit it, but even the most androgynous and the most feminine queens share common ground.
Drag is the art of transformation where men (and recently women) channel their hardships and oppression they've faced into personas of confidence. Drag is power.  Drag is loud. Drag is blatantly queer. Drag is unapologetic. Drag is resilient. Drag makes us think.
Drag queens stand as the 7-foot-tall defiances of all things heteronormative and homophobic. While makeup, heels and wigs aren't always necessary to build confidence, they're powerful conductors in channeling it. Queens are far from invisible, and a demand to be seen through aesthetic appearance has plenty of substance to back it up.
Drag champions queerness, a refreshing change of pace from most mainstream media using queer people for laughs or fulfilling a quota in the representation department. Rather than the exception, being part of the LGBTQ+ community is the norm in drag. To viewers still questioning their identity, this norm creates a sense of security conducive to exploration especially when the community as a whole has come far in its respect of the gender spectrum in place of the gender binary.
Androgyny in particular has been amplified recently in the drag world. Forget chest, hip and butt pads, wigs and nails — queens are showing there's no wrong way to do drag or be a woman.
Just look at the success of the Boulet Brothers' YouTube series "Dragula," a drag competition that celebrates "drag, filth, horror and glamour." Far from the pretty pink walls of the VH1's "RuPaul's Drag Race" set, "Dragula" contestants do anything from mud wrestling to being nailed in coffins to stay in the competition, and they look far from traditionally feminine. From fangs to blood-soaked bodies to unshaven chests, "Dragula" queens show the world femininity can be gory and gruesome, too.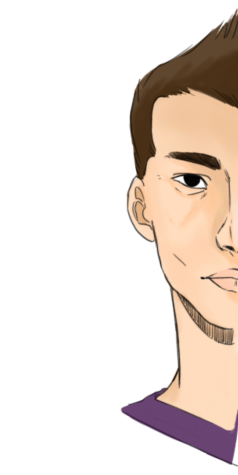 Drag starts conversations; one of my favorite parts of "Drag Race" is when the queens are getting into drag and talking. It's these moments, while they're shirtless and standing shoulder to shoulder in front of mirrors halfway through their makeup, that remind us as an audience that they're real, queer people.
They too fight internalized homophobia, despite being gay. They too fear rejection when coming out. They too still feel the tremors of the Pulse shooting reminding LGBTQ+ people that even in their own clubs, they're not always safe.
And it's recognizing the people behind these drag personas that make their performances that much more powerful.
As a dancer, I thought I'd seen it all: intricate choreography, heart-stopping stunts and legs stretched into elegant penchées. But drag performances carry an unmistakable energy that eludes capture in words.
Sasha Velour mesmerized me the moment I saw her red, glitter-coated lips breathe an electric current through the first lyrics of Whitney Houston's "So Emotional." I held my breath as she cast a gloveful of rose petals soaring through the air, and I was brought close to tears as a bouquet of petals cascaded down her head as she slowly pried away her wig, breathing new life into the song.
Velour typically performs bald as an homage to her late mother who lost her hair to chemotherapy, and her hairstyle — or lack thereof — has pushed the boundaries of drag. Queens usually only perform bald when their wig starts to slip and they're forced to rip it off mid-performance. Rather than a forced disposal of part of her aesthetic, Velour frees herself from the typical image of drag and emerges into her unique silhouette through shedding her wig.
Lip syncing in drag (beyond the mockery late night television shows make of crossdressing in lip sync battles) adds queer presences to existing culture; seeing Velour's own emotions while performing places her story alongside Houston's in this song.
Queens also take their talents beyond performances typically associated with drag — like lip syncing and dancing. When queens make themselves visible in new walks of life, drag becomes less about aesthetics and more about identity.
Violet Chachki performs aerial burlesque numbers, even touring with burlesque legend Dita Von Teese. Trixie Mattel's shows consist of stand-up comedy and singing her original country music while playing guitar, and both she and Chachki perform all their numbers outfitted in full drag. Performing in realms drag queens don't often perform in takes drag's messages of power and confidence beyond its own world.
As the most visible parts of the community, drag reminds people to be loud. Drag reminds us we are clad in our own multi-dimensional, malleable identities, and we too hold untapped power that resonates well beyond our physical forms.