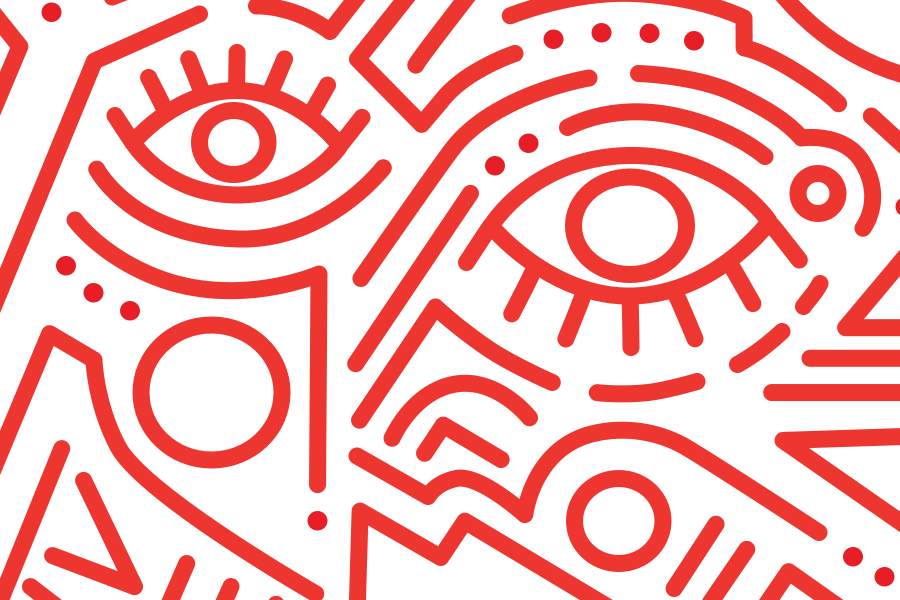 These pages present a compilation of creative writing that was written about the color red. Each writer was given no context other than the topic and was asked to express their individual interpretation of it through a piece of writing.
Like the color red, music, art, literature and the spoken word are all up for interpretation. What's red to some is orange to others and what is beautiful to one may be incomprehensible and frustrating to another — in short, you're not going to feel the same way about all of the writing you read in this section. Some of it, we hope, you will find easy to see as beautiful. Some of it you will find easy to understand, even if you may dislike it. Some of it will be frustrating, seemingly impossible to comprehend.
It is easy to form an opinion on things that we understand. Pepsi or Coke? In-n-Out or Five Guys? Regardless of which you choose, the answer is simple because soda and burgers are not complicated concepts. When people are faced with creative work that is more abstract or difficult to fully understand, the immediate response is usually to dislike the work or to label it "pretentious," a scapegoat word for the viewer's inability to access.
Most people interpret things (writing, art, conversations about politics) with the intention to respond and form an opinion, not to understand. An immediate desire to decide between liking or disliking something often hinders us from true comprehension, which may require more time to digest. It isn't laziness, per se, but a habitual distaste for things we feel are confusing or difficult. Before forming a negative opinion on a piece of creative work, it is useful to be mindful that each piece has a context and a creator with an idea and intent for its interpretation. It is not only wise but also respectful that we try to understand the piece before disliking it.
If you understand something and decide you dislike it, that is an entirely valid opinion. We are fully entitled to our distaste if we do not like what the piece represents or what it means, as long as we have taken the time to understand it.
These works are intended for you to read for the sake of reading, forming whatever opinions you wish after contemplation. Look before you leap, think before you speak, and seek to comprehend before you form an opinion.