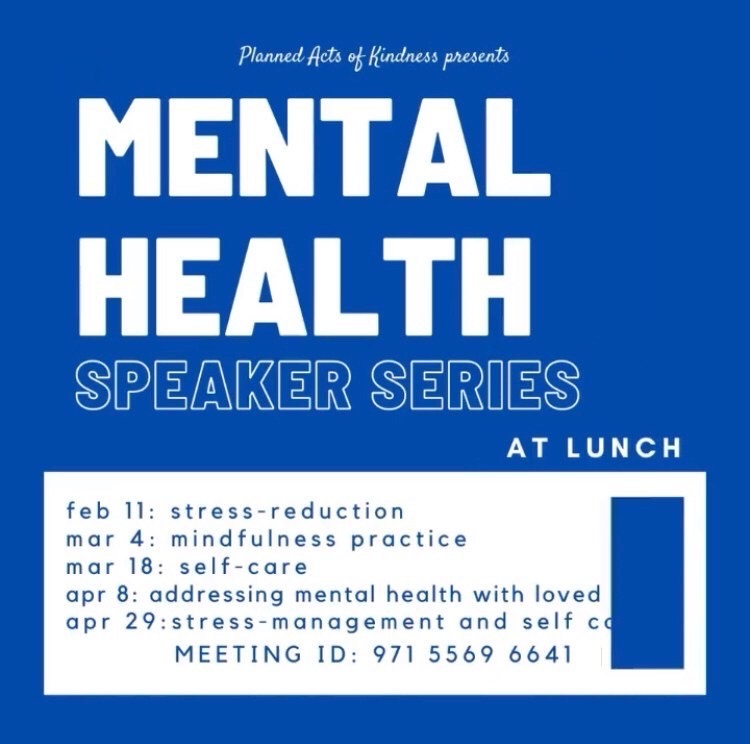 Via Planned Acts of Kindness
In an effort to help students strengthen their mental health practices, Los Altos High School's Planned Acts of Kindness Club is organizing a virtual mental health speaker series with lunch presentations held every other Thursday. The series consists of five talks from mental health counselors, psychotherapists, certified yoga instructors and LAHS teachers, with topics ranging from expressing gratitude and self care to destigmatizing mental health discussions.
"To us, Planned Acts of Kindness doesn't just mean being kind to others. It means being kind to ourselves, too," Club President Jeannette Wang said. "We started this series in hopes of equipping our peers and ourselves with the tools to navigate situations regarding our own mental health and stress management, and those of our friends and loved ones."
In case you didn't have a chance to join the first presentation, The Talon has got you covered. Keep reading to learn more about information covered in the speaker series.