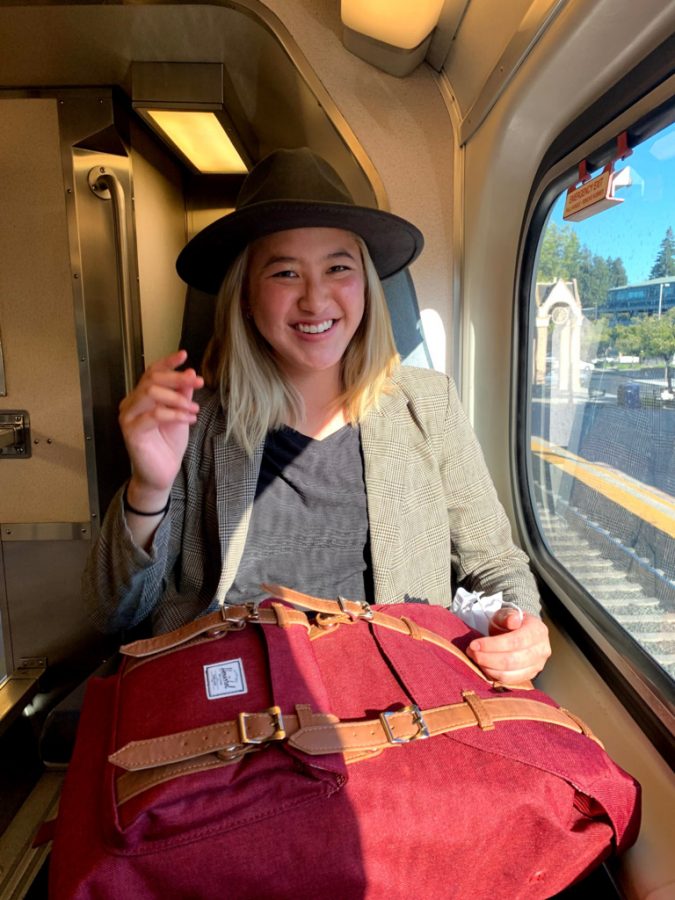 Courtesy Yao Yao Xiao
When Yao Yao Xiao, Los Altos High School '21, was young, she would often be astonished by headphone-wearing joggers during the summer; she thought those strange, white wires were meant to protect people from cold. It wasn't until Xiao put on her first hearing aids that she learned people wore those wires to hear music.
"Okay, so maybe those joggers weren't so strange after all," Xiao said in her TED talk filmed by the LAHS TEDx Club in April.
Xiao was born with sensorineural hearing loss, an incurable condition due to nerve damage inside the ear. She can only hear an extremely limited range of sounds, which can be amplified by hearing aids.
Despite the difficulties of public speaking due to her hearing barrier, Xiao delivered a powerful speech on behalf of the deaf community advocating for accessibility. Later, it was uploaded to TEDx Talks, a YouTube channel with 31.6 million subscribers. While her TED Talk is an impressive accomplishment on its own, the resilience behind her many successes is the true start of her story.