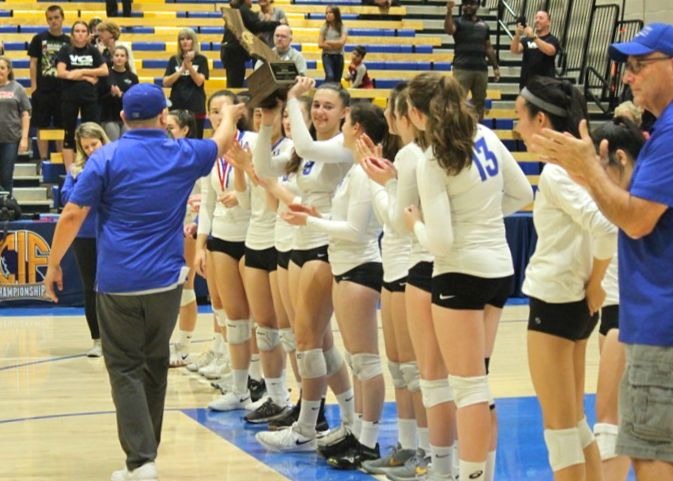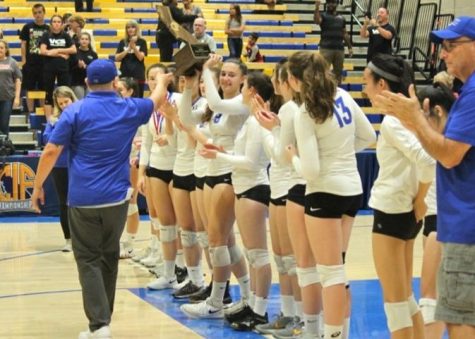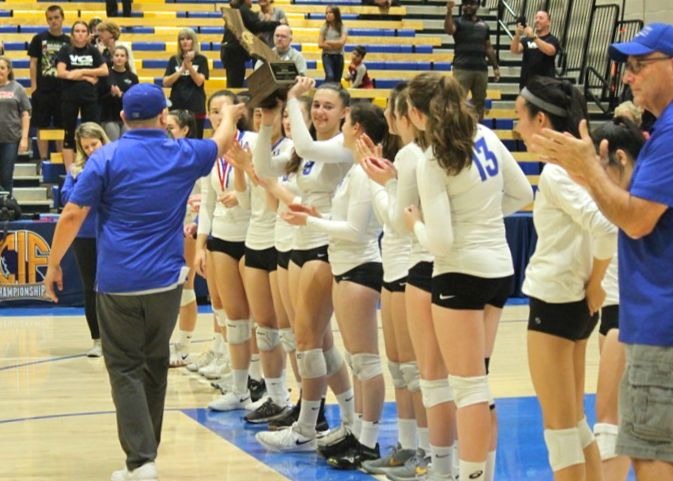 On Saturday, November 17, the Los Altos varsity girls volleyball team lost 3-0 to the first seeded Village Christian High School in their first-ever Division 2 State Championships. With this defeat, the Eagles concluded a historic season for the volleyball program.
After a successful 10-2 league season, a significant improvement over their 4-8 record last year, the Eagles qualified for CCS Division 1. However, after an unexpected loss to lower-seeded Homestead in CCS playoffs, the Eagles thought that their season was over.
"After CCS, there was a moment in the Los Gatos team room where we were crying because we thought our season was over," middle blocker junior Sydney Enthoven said. "Just to hear that we [were] going to NorCal…was pretty amazing."
The Eagles had tremendous success in the NorCal tournament, winning the regional finals for the first time in the program's history. At States, they were matched up against Village Christian, the highest ranked team Los Altos has played this season. Despite this, the Eagles were still hopeful entering the match.
"We knew that Village Christian was going to be an amazing team, so our goal was to just have fun," middle blocker junior Claire Kwok said.
However, the Village Christian outmatched Los Altos, and the team fell in three sets. Though the Eagles were unable to capture the state title, they still benefited from this trip. Competing in this final match inspired the team and drew them closer together.
"States has taught me to just appreciate the experience and do my best on the court," Claire said. "I am inspired by the energy and talent of the girls and we continue to [motivate] each other."
Several significant senior players who contribute valuable minutes to the team will graduate this year. Still, the Los Altos team is still excited about next year's incoming players and the success the team may achieve.
"We're losing a lot of great players," Sydney said. "A lot of our seniors start and [play] a lot, but I also know that we're keeping a lot of amazing players, [and] there are…other people who are going to come onto this team who are really going to help us out," Sydney said. "So, I'm pretty optimistic about next year as well."