This summer, senior Allison Yih went to college early — but not as a student. Rather, she was an intern working to help develop biological applications at the University of California San Francisco.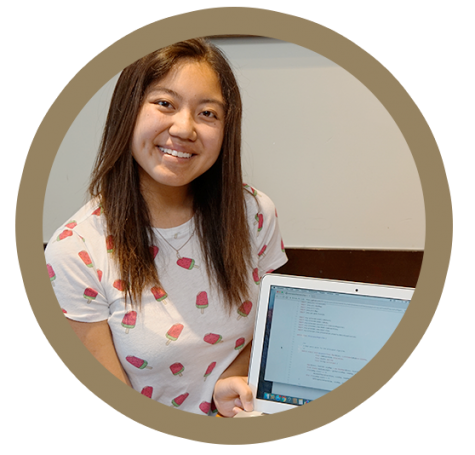 As an AP Computer Science student, Allison knew that she wanted to pursue a summer internship in the programming field this year. After being accepted into the Research for Biocomputing, Visualization, and Informatics Lab at UCSF, Allison realized that coding for university differs from the coding problems she did in class.
"[I wish] I knew how to develop apps earlier, because I took AP Computer Science and I thought 'Oh, it's probably continuing what I learned,' but it wasn't," Allison said. "The stuff I learned in the AP class, nothing helps. I looked at the face for the app, and… it was all so different."
It wasn't just Allison. Even her friend, who she said has "taken college-level classes" didn't know what he was doing. But beyond just knowledge, on-the-job differs from the classroom in terms of scheduling as well.
"Deadlines are very tight," Allison said. "You have to push yourself more and think faster. That's kind of a challenge because I'm still not fully used to this app development stuff, so it still takes time."
Through their mutual struggle, and with the help of their mentors, Allison and  her fellow interns relied on each other to help make the internship more manageable.
"My partner and I just have no idea what we're doing sometimes, but we have each other and  can help each other out," Allison said.
With greater experience, then came greater confidence.
"[Initially] I felt really unsure of myself," Allison said. " I still am sometimes, but it's practice and just [not being] afraid to ask for help. It has taught me to not give up."
Allison helped code two biological data visualization tools for Cyberspace. After getting the basics, Allison then had more time to take hold of new opportunities. Because she is interested in going into user-interface design and development instead of back-end coding she does in this internship, she offered to help with logo design for the apps she worked on.
While she always wanted to go into software engineering, from her experience at UCSF, Allison saw the application of the skills she has learned in the classroom and a glimpse of her future career.
"In AP Comp Sci we're learning Java, and it is cool getting to see how you can use Java [not by] making games but making apps that people actually use," Allison said.