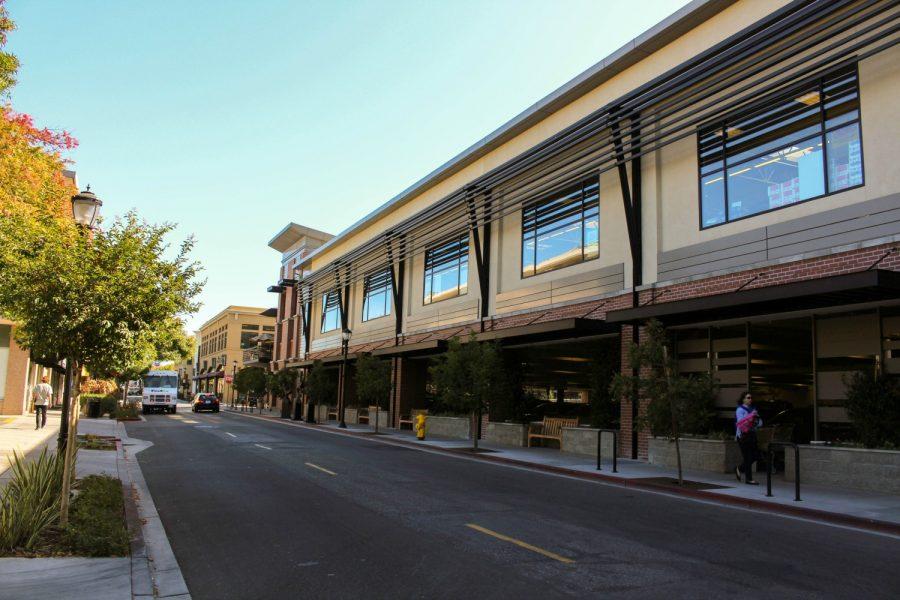 Despite dramatic population growth and development in the Bay Area, Los Altos downtown has remained surprisingly unaffected. Most buildings are one or two stories tall, foot traffic is light and streets are narrow. Many residents savor this small-town feel.
But with increasing demand and changing demographics, Los Altos' City Council has decided to undertake a visioning process. As they commence this months-long procedure that will end in a roadmap for the future of downtown, different opinions have arisen between residents and business owners.
Differing Perspectives
"There's a dichotomy in our downtown where some people want to see it keep growing, and some want to keep it exactly how it is today or even wind the clock back," Economic Development Manager Jennifer Quinn said.
Los Altos has always maintained a low-growth environment in the center of downtown — State and Main Street — to satisfy the wishes of residents who have historically strayed away from large development. Residents desire to maintain downtown's atmosphere.
"Let's try to keep it a family friendly, easy-access village," a Los Altos resident said at a Planning and Transportation Commission (PTC) meeting on September 15. "You can maximize profits for developers, or you can have a village that the residents actually use and enjoy."
Business owners like iChakra shop owner Krystal Starr believe that Los Altos must alter its current financial regulations, such as the permitting process for new businesses, to make it easier for businesses to set up shop in the area.
"Being less restrictive on businesses makes [downtown] more attractive and makes it something that people want to actually visit," Starr said. "If things are not updated then businesses are going to fail.
Fighting Over Height
In 2010, City Council increased the height limit for buildings from 30 feet to 45 feet, which increased space for retail. Following the policy, multiple businesses such as Cetrella's, Safeway and Enchanté Boutique Hotel were established.
But the changes met backlash from residents who desired to maintain Los Altos' village atmosphere. Residents disliked the canyon-like effect created by taller buildings.
"If you build out along two corridors you'll have a canyon," another Los Altos resident said. "Those of us who are regular shoppers will feel that the village character has been lost."
After surveying residents, the local Downtown Buildings Committee (DBC), a liason between residents and City Council, concluded residents felt dissatisfied with the taller buildings. The committee made recommendations to City Council, many of which have passed.
Business owners disagree with residents' opposition.
"Why would I care if [buildings are] too tall?" Starr said. "[City Council] is being a bit too restrictive."
In May, the Downtown Buildings Committee recommended for City Council to decrease the height limit from 45 feet to 35 feet.
The height limit is currently disputed by the PTC, who will approve, veto or amend the recommendation. City Council directed the PTC to decide by November.
The Visioning Process
This past month, City Council officially began the visioning process, aiming to create a long-term master plan for downtown. City Council hired RRM Design, an architectural firm, and gave the project a budget of $300,000.
"The visioning process is a planning effort to identify how change can occur in downtown," Community Development Director Jon Biggs said. "It's our goal to try to capture what the community wants to see." 
The visioning process will result in three general "scenarios" that specify development in the next three decades. The three scenarios include low-development, high-development and a mix between the two. Each scenario will also include economic analysis and 3D representations of development.
Following the creation of these scenarios, City Council and RRM Design will take input from residents to determine which specific scenario they will pursue.
"We'll take [the scenarios] out to the community and have them give us some feedback," Biggs said. "We want to be confident it's what the community is seeking."
Once a scenario is picked, a roadmap will be created to detail the exact path downtown will take. Although scheduled for completion by next summer, the visioning process could take up to 18 months because of City Council's desire to get residents involved.
"The challenge we have is that we want to include all the residents," Mayor Jeanne Bruins said. "I cannot imagine anything happening sooner than six months. It could be a full year."
Community Engagement & Economic Analysis
The inclusion of residents' opinions will be important as City Council hopes that future development issues can be solved with community backing.
"We want a plan that's going to be a really good resource for future decision makers," Biggs said. "The overall goal is to make a plan that helps put the future of downtown in a positive direction. One way of doing that is making sure it has community support."
However, skeptics believe that the visioning process may fail to satisfy residents. They cited past examples like City Council's attempt to create a community center, which failed last year to pass as a ballot measure.
"We tried to develop a plan for the community center for years," member of the DBC Anita Enander said. "We got multiple iterations of input from people. When that was put up for a vote last year, more than 60 percent of people voted against it."
Others, like council member Jan Pepper, stress the importance of economic analysis to understand how development would affect businesses in downtown.
"We need to understand what factors allow businesses to survive in a downtown environment like ours," Pepper said. "We also need to understand the economics of commercial buildings."
Councilmembers like Pepper and city staff believe the economic analysis will allow the town to decide the feasibility of a proposed plan.
"Anybody can come up with a plan for wonderful buildings, big, wide public streets and big structures," Biggs said. "But unless it's really grounded in the economics of downtown, you don't really get a plan that's useful."