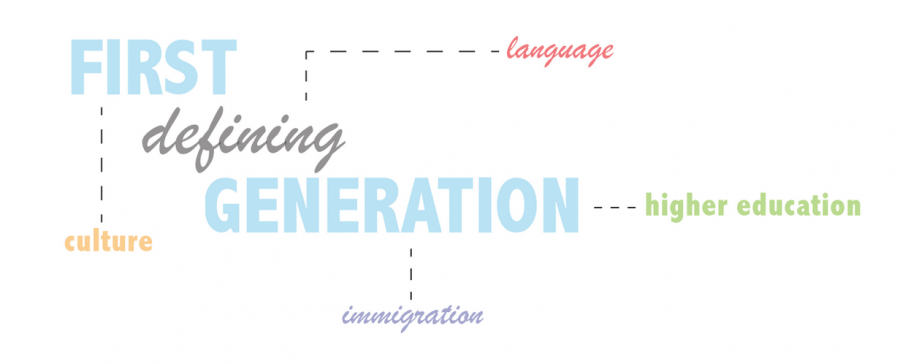 [dropcap]F[/dropcap]or some, it is a mindset. For others, a cultural identity. For still more, it is a daily challenge.
With a variety of definitions and identifications, the term 'first generation American' can be hard to pin down. Though there are many interpretations, all who identify as as first generation share a similar understanding of what it means to be a pioneer. They are the first in their families to speak english, to pursue higher education, to grow up in the United States or to be immersed in American culture.
Regardless of how it is individually defined, being 'first generation' shapes the identities of many students at our culturally diverse school. The Talon talked to a variety of students who self-identify as 'first generation' and selected some of their stories to share.
Meet…
Senior Akemi Yoshida, who balances three cultures in her home
Junior Aldo Montes Sanchez, who works hard to make his dream of being the first in his family to go to college a reality
Junior Daughty Arora, who learned to overcome her shyness to connect with friends in a new country
Senior Federica Cerruti, who maintains her European sensibilities while experiencing American culture
Sophomore Julian Carbajal, who sees language as a way to connect with his own cultures as well as others
Senior Liza Koulikova, who acts as a bridge between American culture and her Russian parents
Junior Paola Campos, who sees her identity in terms of both Mexican and American customs
Sophomore Sana Khader, who balances her pride in her Indian culture Muslim religion with an acute gratefulness for the opportunities living in the United States have afforded her.
Sophomore Sean Adibi, who studies history and Farsi diligently as a means of connecting with his Iranian heritage
Junior Keana Khodadad, whose parent's backgrounds make her feel even more fortunate to have the opportunity to attend college
Senior Shanzeh Shunaid, who immigrated to the U.S. just three years ago with her brother from Pakistan
Sophomores Yesenia Gutierrez and Magaly Kuliger, whose participation in the school's AVID program help them attain their goals of being first generation high school graduates and college students.
Sophomore Sasha Kozhevnikova, who still remembers the isolation she felt the first time she entered an American preschool classroom
Sophomore Simge Yildiz, who balances her Turkish background and traditional culture with her new American life.