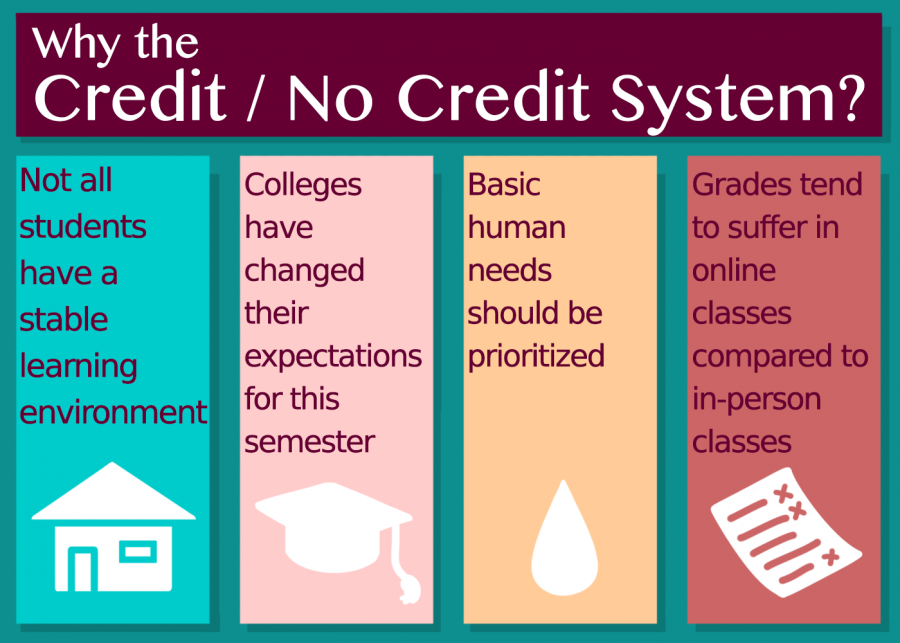 Emily Zhu
As President, and former President, of the District Teachers Association (DTA) for MVLA, and as teachers with collectively three decades of experiences in our district, we feel compelled to address some of the issues in Guest opinion: Let's not allow COVID-19 to harm any student's grades, written by MVLA School Board member Phil Faillace. 
We, along with other colleagues, spoke at the Monday, April 6 MVLA School Board meeting in support of MVLA Superintendent Nellie Meyers's recommendation to move to a credit/no credit grading system for the final semester of the 2019-2020 school year. We are grateful that the MVLAUHSD Board of Trustees has exhibited sound judgment and regard for educational experts in the district and broader education community by voting in favor of credit/no credit grading. 
This is the best approach to address the unstable environment for teaching during a global pandemic. Teachers across the country are being asked the impossible, and we will rise to the occasion, as we always do.
Learning during COVID-19 highlights the inequities that already exist when we're learning inside four walls. The power of equity that a physical classroom provides is impossible to replicate through distance learning. In effect, assigning letter grades to our students is equal to assessing their access to technology and WiFi, their housing security and ableism. This is why so many districts have moved to this model, including neighboring districts in Santa Clara and Palo Alto. In recent days, the University of California system, Yale, Harvard, MIT, Dartmouth, Stanford and many other colleges have made the shift too, opting to focus on students' learning experiences over grades.
It is also why this semester will stand as an anomaly to most colleges and universities when assessing student achievement. Colleges and universities will forever have an asterisk by the spring semester of this school year. They will question the validity and rigor of learning experiences, as well as the reliability of grades and what they represent. 
We simply aren't willing to take that chance with students' futures.
Below, we outline research that shows moving to a credit/no credit system will offer the greatest benefit to students.