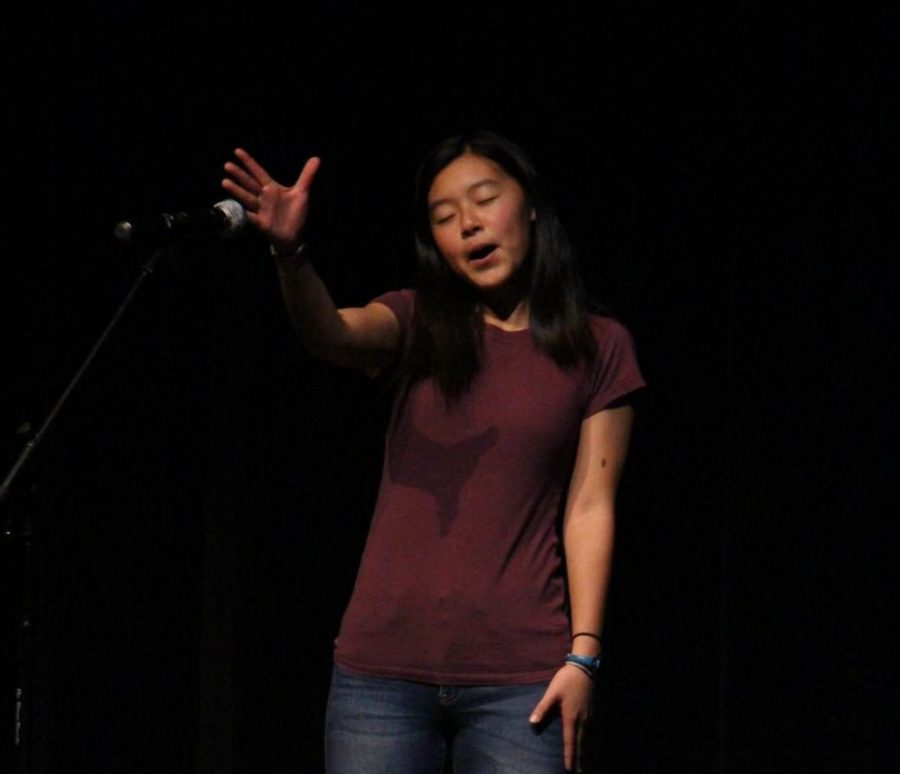 After numerous performances detailing injustice, personal problems and much more, Audrey Chang instead presented the audience an out-of-the-ordinary poem: a piece that was lighthearted, punny and firmly separate from herself and her own woes. Her poem metaphorically tells a love story about two parallel lines: "Headed for the same destination, yet so far away from me. But oh, how I'd love to meet you."
For many, the poetry slam was an opportunity to share their own beliefs and stories. To Audrey, she would never dream of broadcasting her inner feelings to so many. Instead, she uses poetry as a means to explore topics and tell stories that interest her. Her second-place poem was a spin she put on "a really over-told joke," she said.
Though her style is different and the topics of her poems often surreal, they don't make her writing and this piece any less meaningful to her. She has found a way that works for her and intends to continue it.
"I know it's one of the best poems I've ever written," Audrey said. "Out of all of the poems I've written, there aren't a lot of bests, I'm proud of it. It makes me laugh so I like it a lot."